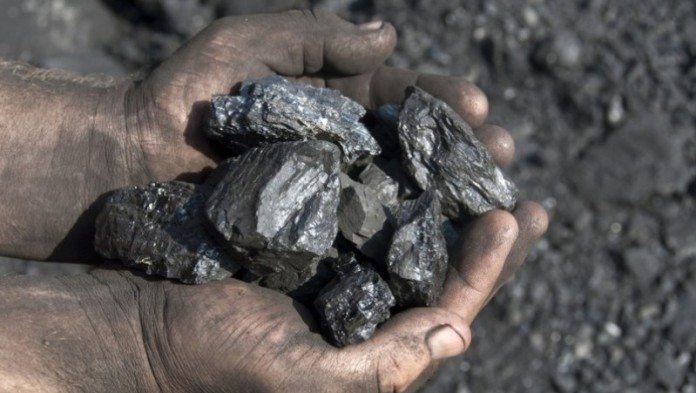 THE details of South Africa's Integrated Resource Plan (IRP), a government document detailing how the country will source energy for the next 30 years, is not publicly released, but new coal mines are still being built anyway.
Unlisted company, Atha-Africa Ventures, said today that the last outstanding approval for its proposed Yzermyn thermal coal mine, in Mpumalanga province, had been issued with a land development permit from the local authority.
The company recently had a water use licence granted to it for Yzermyn which is situated at Mabola, near Piet Retief, where the Pongola, Vaal and Tugela rivers converge. The area was designated protected, but only after the water licence was granted – a turn of events that lead to more than two years of delays as environmentalists took the matter to court.
Atha-Africa Ventures, which is headquartered in India, has not held back in its criticism of non-governmental organisations in a conflict that has been bitter and personal. Praveer Tripathi, senior vice president of Atha-Africa Ventures, has decried the objections to the mine saying they were vicious and misleading.
The now likely development Yzermyn – which was last scoped for 2.5 million tons a year (Mt/y) of thermal coal at a capital cost of R400m – comes days after Resource Generation, a company listed in Johannesburg and Sydney, said it had received support from a second of three banks in a syndicate, including the Industrial Development Corporation, for the construction of its 6.5Mt/y Boikarabelo mine in the Limpopo province.
"Against seemingly insurmountable odds, the company appears to be on the cusp of achieving a major milestone that will potentially unlock massive value for its loyal and long-standing shareholders," said a Resgen shareholder in a note to Miningmx.
Building new coal mines is a hugely emotive matter in South Africa amid the debate as to whether the country's banks ought to lend to such projects. Standard Bank and Nedbank have both announced plans not to add new coal mines to their investment portfolios whilst Absa said it too was formulating a policy on new fossil fuel funding.
These comments drew the criticism of the ANC's sub-committee for economic development which suggested recently that banks ought to be compelled to invest in coal as South Africa was a developing economy.
"For anyone to say 'if banks won't fund coal we will force them to' is not sensible, said Roger Jardine, chairman of FirstRand, the parent company of Standard Bank in an interview with Bloomberg News.  "For anyone to say 'we won't fund coal tomorrow' is also not sensible because there is a whole ecosystem that has to be carefully migrated."
Gwede Mantashe, minister of the newly merged minerals and energy department, weighed in to the debate last week saying that he disliked "the polemic" that set renewable energy directly against coal-fired energy. He added, however, that the coal industry ought not to consign itself to an early death and an early vision of the IRP read as an "obituary" for coal.