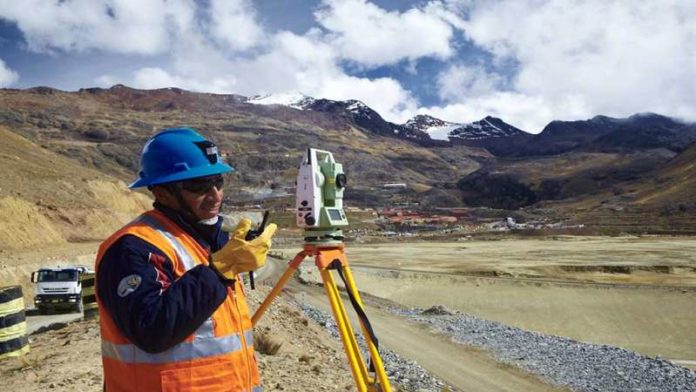 SOUTH Africa's ability to attract early stage funding for junior and exploration activity has declined in recent years, according to S&P's Global Market Intelligence research on mining exploration in Africa.
Attracting $97.8m in exploration investment in 2018, the country now lags the Democratic Republic of the Congo ($269.5m) which is in first place, Burkina Faso with $149.10m in early stage investment, Ghana ($102.90m), Côte d'Ivoire ($101.60m), and Mali which has attracted investment of $99.60m for its junior mining sector.
Along with often-referenced policy uncertainty and political instability, the lack of tax incentives and concessions for early-stage investment are being increasingly heralded as the driver of South Africa's steady descent down the African investment register.
Here's some of the African, non-South African, juniors worth keeping tabs on in the coming years.
MOD Resources
MD: Julian Hanna
Flagship project: T3 copper project
Location: Botswana
A feasibility study of Sydney- and London-listed MOD's T3 copper project has outlined an operation expected to produce 28,000 tons per year (t/y) of copper and 1.1 million ounces a year of silver over an 11.5-year mine life, with first production targeted for the first quarter of 2021. Development of the open pit mine is expected to start in the second half of 2019, with the process plant designed for an average throughput of 3Mt/y.
MOD is also undertaking additional exploration drilling to determine the wider potential of its 11,700 square kilometres dominant licence holdings in the copperbelt, which it expects to lift copper production substantially.
Provisionally, the firm has a 60:40 debt to equity funding model for T3 and is currently negotiating a $182m loan with banks to fund exploration and development of the project.
In January, MOD Resources rejected a $63m takeover proposal from Sandfire Resources which it said undervalued the company, and that saw the group's share price surging by 50%. At the beginning of June, MOD shares were trading at A$0.30 a piece.
Cupric Canyon
CEO: Johan Ferreira
Flagship project: Khoemacau copper & silver project
Location: Botswana
Cupric Canyon's flagship Khoemacau project boasts a total mineral resource of 91.7Mt and is made up of over 4,040 square kilometres of mineral concessions.
In February, the company announced the signing of a $565m project funding package for construction of the company's 3.6 Mt/y starter project at Khoemacau. First copper concentrate production is expected in the first half of 2021, with initial production averaging 62,000 t/y copper and 1.9 million oz of silver.
The company is assessing a staged expansion project with the objective of increasing production to over 100,000 t/y of copper concentrate and three million oz of silver. The long-term plan is to expand Khoemacau to approximately 5.8 million t/y.
Golden Star Resources
CEO: Sam Coetzer
Flagship project: Prestea, Wassa gold mine projects
Location: Ghana
Toronto- and Ghana-listed Golden Star believes it has significant potential to expand its mineral reserves and the lives of its operations at the Prestea and Wassa gold mines, in Ghana.
The company's exploration budget in 2019 is $13.4m, broken down to include $9.8m at Wassa, an initial $1.5m dedicated to Father Brown, adjacent to Wassa, and $1.6m at Prestea.
An expansion and drilling programme at Prestea has confirmed orebody extensions to the north of the current reserves, which have the potential to be mined during the next two years. The exploration programme for the second and third quarter of 2019 will focus on further delineation of the mineralisation to potentially bring this into the mine reserves.
Exploration drilling at the company's second Ghana-based mine, Wassa, increased the mineral reserve there by 47% after mined depletion to an estimated 834,000 tonnes. Overall, total proven and probable mineral reserves of Golden Star increased 6% to 1.8 million oz of gold.
The company expects to produce 220,000-240,000 oz of gold at a cash operating cost of $620-$680/oz in 2019. Golden Star Resource's shares appreciated by 3.9% in the first five months of 2019, trading at $3.45 on June 6.
Hummingbird Resources
MD: Dan Betts
Flagship project: Yanfolila gold mine
Location: Mali
After pouring first gold in December 2017, Hummingbird's Yanfolila mine in Mali successfully ramped up to full-scale production in the first quarter of 2018. The company produced 91,620 oz of gold in 2018, which sold at an average price of $1,271/oz.
A $13m second ball mill will be installed in the latter half of 2019, which should increase the plant throughput capacity by around 24%, or from 1.2 Mt/y to 1.4 Mt/y. The London-listed company is currently undertaking an expansion project at Yanfolila, which will look to develop the Gonka deposit, located 5km from the process plant.
Hummingbird is meanwhile also advancing its Dugbe project, in Liberia, and has become the first company in 15 years to reach the final stages of approval for a mineral development agreement with the government of Liberia. Hummingbird's share price hit a new 52-week low in early June, trading as low as $0.16.
Shanta Gold
CEO: Eric Zurrin
Flagship project: New Luika gold mine
Location: Tanzania
Aim-listed Shanta Gold holds exploration properties covering over 1,560 square kilometres in the Lupa Goldfield surrounding its New Luika gold mine, in Tanzania, which produced 81,872 oz in 2018. Exploration at the mine's Bauhinia Creek deposit has pointed to life-of-mine extension at depth and the addition of new ounces to the mine plan.
Shanta also owns Singida, an exploration and development stage project, located in central Tanzania. The company plans to proceed with a targeted $20m minimum equity offering via an initial public offering (IPO) on the Dar es Salaam Stock Exchange to fund development of the project.
The IPO is expected to take 6-12 months to complete.
Singida will cost about $19m in pre-production capital expenditure and working capital and has an imputed net present value of $31m. After trading at a one-year low of 6.20 pence in October 2018, Shanta's share price recovered to 6.50 p in June 2019.
Base Resources
MD: Tim Carstens
Flagship project: Toliara mineral sands project
Location: Madagascar
Base Resources subsidiary, Base Toliara, operates the 100%-owned Base Toliara mineral sands project in south-west Madagascar, which will produce ilmenite, zircon and rutile. The Australian-listed firm said in a March pre-feasibility study that Toliara would produce 806,000 tonnes of ilmenite, as well as additional tonnes of zircon and rutile over a 33-year mine life.
The large Ranobe deposit underpins the Toliara project and has an estimated mineral resource of 857 Mt, which is sufficient to support a 40-year mine life.
ASX-listed Base is considering a joint venture partnership to help fund the $439m first-phase development of Toliara, and has scoped a $67m second phase to the project. Construction of Toliara was expected from the first quarter of 2020 once a definitive feasibility study was approved, followed by an investment decision.
Base Resources also built and operates the Kwale mineral sands mine – Kenya's largest mine. After peaking at A$0.32 in March, the company's share price settled back to its year-opening price of $A0.24 in June 2019.