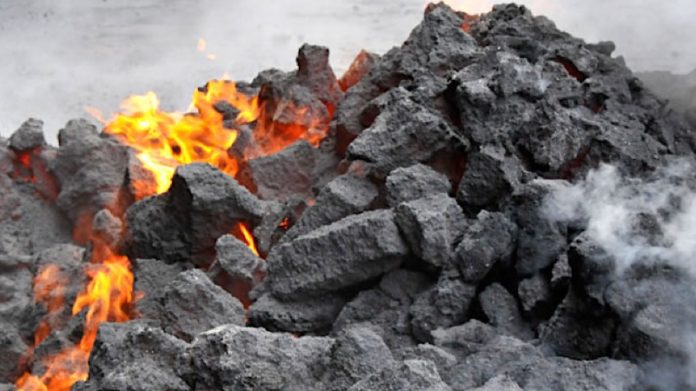 TWO months after finalising an off-take agreement for thermal coal from its Makhado project, MC Mining has a deal with ArcelorMittal South Africa (AMSA), the steelmaker, on the metallurgical coal element of the proposed Limpopo province mine.
The Johannesburg-listed firm said today it had agreed with AMSA to sell it a minimum of 300,000 tons a year of hard coking coal (HCC) with an option to add 100,000 tons annually in supply. The HCC will be delivered to the Musina siding and railed to AMSA's facilities at Vanderbijlpark and Newcastle on a free-on-rail basis.
MC Mining announced on April 16 that it had signed a coal sales agreement with "… one of the world's largest producers and marketers of bulk commodities" for export coal from the Makhado project. The project is due to start construction in the third quarter of this calendar year.
The agreement announced today with AMSA "… reaffirms the quality of Makhado's HCC," said MC Mining in a statement. "Completion of these off-takes satisfies a key requirement for the Makhado Project's economics and allows funding discussions to gain further traction with construction anticipated to commence in the third quarter," it said.
The HCC will lower South Africa's reliance on imports of the coal. Coking coal is beneficiated to produce metallurgical coke which is used in the production of steel.
The agreement with AMSA is subject to conditions including confirmation by December 15 that funding for Phase 1 of Makhado has been secured, and then a confirmation on June 30, 2020 that delivery of the HCC will commence in six months, said MC Mining.
Funding of coal projects is no cake walk.
A number of high profile lenders in South Africa had turned their backs on new coal projects as part of their commitment to combating climate change. MC Mining said in March that it planned to raise $30m (R435m) in shares in part finance of the R468m project. The funds would also be used to repay a loan to the Industrial Development Corporation.
Makhado, which will have initial production of 1.1 million tons a year (Mt/y) of thermal and HCC, was meant to have started construction before now. However, a drawn-out property dispute with landowners on the Makhado area delayed the development. The dispute was only solved in November following a R70m agreement.
In the interim, the scope of Makhado has been through two iterations. In its first version, the mine was to have produced 5.5Mt before it was scaled down to 1.1Mt/y. It was then cut to the 1.7Mt/y on which the project is currently based.