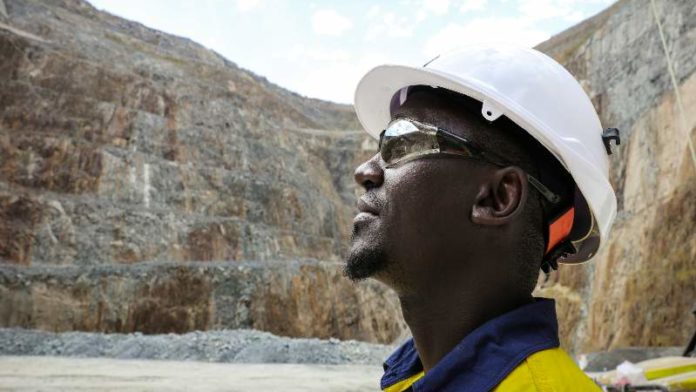 ACACIA Mining took exception to statements issued by Barrick Gold on Tuesday, and questioned their timing on the day that the UK's takeover authorities extended a proposed all-share takeover of the Tanzanian miner.
Barrick has until July 9 to decide whether it wants to proceed with the purchase of shares in Acacia Mining it doesn't currently own. An indicative proposal has been met with opposition by some Acacia shareholders who say it's too low. Barrick has a 63.9% stake in Acacia Mining.
Following the approval of the extension, Barrick issued a detailed statement which set down the findings of a due diligence into Acacia's mining operations. Barrick was withering: it said Acacia had over-estimated the future performance of its mines and under-estimated capital and operating costs.
As a result, Barrick would impair its stake in Acacia Mining in the current quarter. It didn't provide details of the write-down, but said the difference in the carrying value imputed to Acacia's assets in its year-end results, and the value imputed to the mines in its takeover offer supported by the due diligence.
The due diligence, which was conducted on Acacia's recently updated life of mine plans as well as visits to Acacia's Tanzanian mines, painted a picture of near desperation for Acacia which is locked in an acrimonious dispute with the Government of Tanzania (GoT).
Acacia had "… no other credible alternative solution" and must accept the "take-private transaction", said Barrick of the due diligence findings and following its assessment of the tax dispute with the GoT which will not recognise Acacia as a signatory to any agreement.
Acacia was not amused.
"The company strongly disagrees with a number of statements made in the announcement," it said of the due diligence. "The company is also surprised with the circumstances and timing of the announcement," it said, adding that it would issue "… a detailed response to the relevant aspects of the announcement".
It urged shareholders to "… take no action at this time".
Acacia is under attack from all sides.
A report in the UK's Guardian on June 18 said end-users of gold such as Canon and Apple were checking to see if they had sourced metal from the mining company's North Mara mine.
The Guardian in collaboration with "a collective of journalists" known as Forbidden Stories identified North Mara, in Tanzania where Acacia is situated, as a mine that may be part of a questionable supply chain.