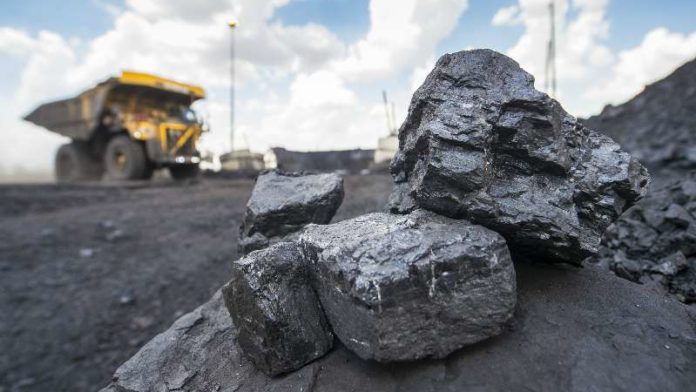 RESOURCE Generation (Resgen) today said it had secured the R4.2bn needed to complete construction of its thermal coal mining project Boikarabelo in the Waterberg.
The Waterberg, in Limpopo province, accounts for around 40% of South Africa's currently known coal resources.
The company, primarily listed in Sydney, said in a Johannesburg Stock Exchange announcement that the third and final member of a proposed lending syndicate has confirmed in writing its participation (credit approval) for the project. This participation is subject to certain terms and conditions and board approval of a common term sheet.
The company did not reveal the name of the last member of the lending syndicate, although it's believed to be a large commercial bank.
On the timeline for the project, Leapeetswe (Papi) Molotsane, interim CEO of Resgen Ltd told Miningmx the company expects the mine to be completed 27 months after issuing contractors with notices to proceed with construction. Notices to proceed will be issued immediately after financial close.
"We need to agree terms, get shareholder approval of the funding package, meet conditions precedent, reach financial close and commence with the construction of the mine."
He said first coal is expected in the second quarter of 2022.
Resgen also announced that negotiations to fund the construction of the 44km rail infrastructure linking the mine to the Transnet main line is at an advance stage.
"Finalisation of a binding term sheet for the rail link funding is expected to be a condition precedent attached to the proposed mine construction funding," the company said.
In the lead up to commissioning of the mine, Resgen said it will also need to raise working capital currently estimated at R500m.
Molotsane said both the ramp-up working capital and the rail link funding are in addition to the R4.2bn funding package. "Both are required for completion of our project."
About R2bn has been spent on project development to date.
The company meanwhile also advised that it was finalising an extension of a further US$2.5m (R35.8m) in working capital from Noble Resources. The Singapore-headquartered trading company, which owns 13.69% of the project, bankrolled Resgen in May also to the tune of $2.5m.
The Public Investment Corporation is the largest shareholder in Resgen with a stake of 19.49%.
Miningmx previously reported that project funding has been complicated by the greater prominence given to funding of new fossil fuel developments. Shareholders in Standard Bank, for instance, voted last month that the lender notify the public of any new coal mining developments it approved.
On its relationship with Eskom, Molotsane said the company has constructed a 32MVA substation at Boikarabelo to link with the Eskom infrastructure for the supply of electricity to our mine.
Boikarabelo is expected to produce 6.5 million tons a year (Mt/y) of thermal coal with a second phase of 18Mt/y in the offing, pending development of rail infrastructure.