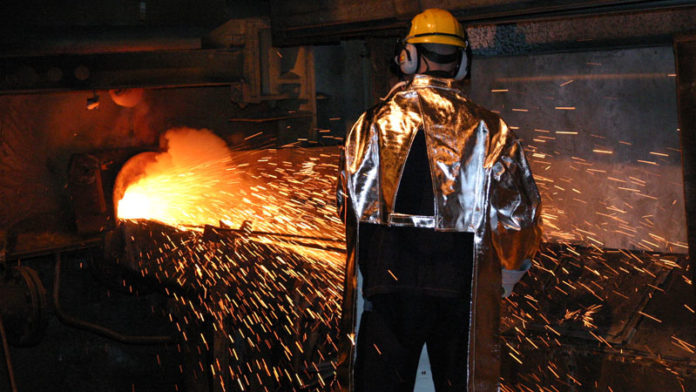 MERAFE Resources passed the interim dividend amid "subdued results" in which share earnings fell 61% to 6.6 cents.
The group, which has a 20.5% share in the Glencore-Merafe Chrome Venture, said lower chrome and ferrochrome pricing was behind the performance. The European benchmark price for ferrochrome fell to 104 US cents per pound (c/lb) for the third quarter down from 142c/lb a year ago.
Despite an increase in stainless steel production ferrochrome demand growth was 7.9% higher year-on-year. The majority of this growth occurred in China where overall first half production increased by 22% to 2.96 million tonnes. "Furthermore, ferrochrome exports from key producing regions, South Africa and India, increased," said Merafe.
The company had R50m to distribute in cash equal to 2 cents per share, but had decided to keep its powder dry amid uncertain market conditions for the metal. "Our dividend policy is unchanged, it's 30% of headline earnings," said Zanele Matlatla, CEO of Merafe Resources in a conference call with analysts and media today.
"But we have been more conservative. Let's see what market does and maybe we will apply one [a dividend[ at the year end. But our criteria has not changed," she said in reply to analyst questions as to the absence of a payout.
The outcome for Merafe's financials is that earnings before interest, tax, depreciation and amortisation fell to R435m from R796m year-on-year. Taxed profit came in at R165m from R259m. Cash as of June 30 fell to R209m from R282m.
Matlala added that the company may end up cutting overall capacity utilisation to 80% of total from the current 87% owing to market conditions. Production for the half year was 206,000 tonnes down from about 211,000 tonnes.
Commenting in its interim results announcement Merafe said: "Given the state of the market, there are likely to be ferrochrome production cuts across key markets," it said in its outlook for the remainder of the financial year. "Surpluses are expected to narrow as a result with some improvement in prices expected."