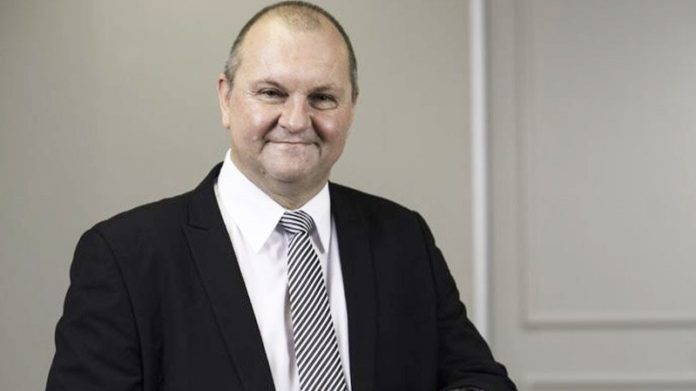 SOUTH Africa's state-owned freight company, Transnet has been urged to review a decision this year ditching the expansion of a rail link which would have opened up a new route to neighbouring Botswana.
Minergy CEO, Morné du Plessis said the project is critical to the coal industries of South Africa as well as Botswana as there was a risk of under-utilisation of the six million ton rail line which runs from Lephalale in Limpopo province to Durban and Richards Bay.
"It has to be developed. Our business model isn't dependent on it being built, but not building it takes away a blue sky opportunity," he said. Minergy produces coal from its Masama mine about 50km north of Gaborone.
Botswana has been lobbying for the 43 kilometre extension of the Waterberg line so to reduce freight distances and cut costs for exporters. Botswana supplies less than 450,000 tons annually to South Africa's domestic market but volumes could blossom if a direct rail route was established.
The extension would remove the need for a 550km diversion and help keep volumes on Transnet's rail stable. Already the six million Waterberg line is under-used whilst the decline in coal volumes in South Africa has seen Transnet report well below its targeted 81 million tons a year target.
Miningmx understands Transnet management met with Botswana's Department of Transport about two weeks ago to revive the project. Transnet is yet to confirm whether the meeting took place.
Portia Derby, CEO of Transnet, told Miningmx in July that the company intended to abandon its rail expansion plans.
"We see coal falling off a cliff from about 2037, so we have taken the decision to keep TFR's coal export rail capacity at 81Mt," said Derby.
"We will not increase the capacity on the Waterberg coal line beyond the six million tons that we have already announced. We have indicated to Botswana that we will not be extending the North-East Corridor line to the border."
Hard Times
Du Plessis was commenting following the publication of the firm's annual results ended June which reflected a difficult period for the company.
It reported a Pula 106.9m loss (2020: P91.9m), equal to R142.5m or $9.5m owing to Covid-19 related disruptions, delayed funding for proposed expansion and optimisation projects, and heavy rainfall which interrupted mining.
However, the company staged a strong recovery in the final four months of the year that Du Plessis said was hopeful of a change in fortune. "Hopefully, there's not the rain we had and we can get our sales up," he said.
The company has targeted sales of just under 900,000 tons for the current year which compares to reported sales of 415,000 tons for the 12 months ended June. Over the longer term, there are plans for sales of 1.6 million tons a year.
The performance resulted in a P800,000 ($71m) cash outflow leaving the company with cash of P911.5m ($81m) as of June 30. The balance sheet was supported by a P125m ($11m) convertible loan provided by Botswana's state-owned pension fund the Minerals Development Company Botswana (MDCB). Minergy wants to match the convertible loan with a cash for shares issue, due to be launched.
Plans for a fund raise through a UK initial public offering was still in the planning stages and unaffected by popular opinions of coal production. "It's still available and not affected from a sentiment point of view," said Du Plessis.
"We won't get normal finance. If Blackrock is withdrawing from Glencore it is not going to consider Minergy. But there are pools of investors, smaller companies, that are available," he said.