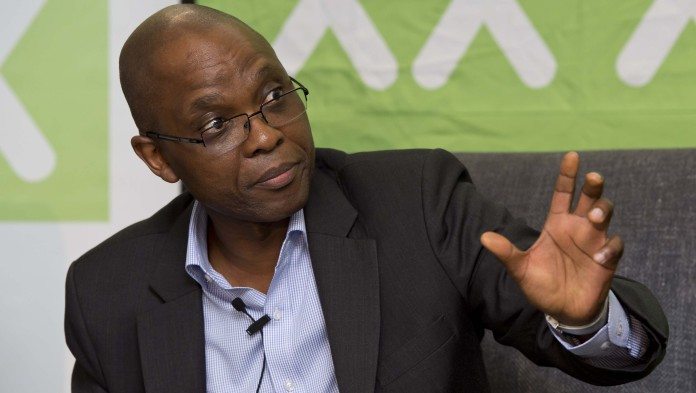 SOUTH Africa ought to be given the same energy transition Europe allowed itself, said Mxolisi Mgojo, outgoing CEO of Exxaro Resources.
Speaking at the Financial Times Mining Summit last week, Mgojo said: "I used to market coal to Germany [and] as early as 2002 they were talking about transition towards renewables.
"Today, Germany says its last coal-fired power station would only be closed in 2039. That's a long transition, and – in my view – why shouldn't developing countries not be allowed to go through the same transition?"
Mgojo's comments come weeks before the United Nations' COP26 climate summit is due to take place. The UN hopes the summit will catalyse an accelerated global effort towards decarbonisation.
One of the talking points at COP26 will be assisting developing nations to decommission fossil fuels in favour of renewable power. As part of this movement, a joint European Union, US and UK delegation was in South Africa in early October to discuss a funding package aimed at shutting coal mines.
Said Mgojo: "Let's recognise this is a complex problem. Let's recognise it's taken years for developed nations to transition. Governments have funded those things in Europe.
South Africa sources around 79% of its power from fossil fuels, and while government policy targets 44% of total power supply from renewables by 2030 (compared to 11% today), decomissioning of coal mines risks leaving thousands of people without work.
"Each jurisdiction has got its own challenges," said Mgojo. "South Africa is the most unequal society on earth and has more than 50% youth unemployment," he said.
Kingsmill Bond, energy strategist for the Carbon Tracker Initiative, a UK-based think tank, said the adoption of nuclear power should be viewed by developing nation governments as a tool of social justice.
He cited a conclusion in a report by the International Energy Agency that 90% of 800 million people – who for a century had been underserved by fossil fuel energy – would swiftly receive access to power with solar and wind renewable technological solutions.
He described the recent improvement in thermal coal prices amid an energy crisis globally as a temporary blip. "Let's be clear about this, this is a temporary phenomena". The coal sector was subject "to the economics of superior, cheaper and fast-growing technologies," he said.
Asked to respond to the notion forcing energy transition by developed economies was "colonialist" in approach, Bond said: "There is a strong element of justice to the adoption of renewable power.
"It is indeed a colonialist view to seek to improve failed technologies such as fossil fuels for energy generation when developing markets are getting out of them as quickly as they can."