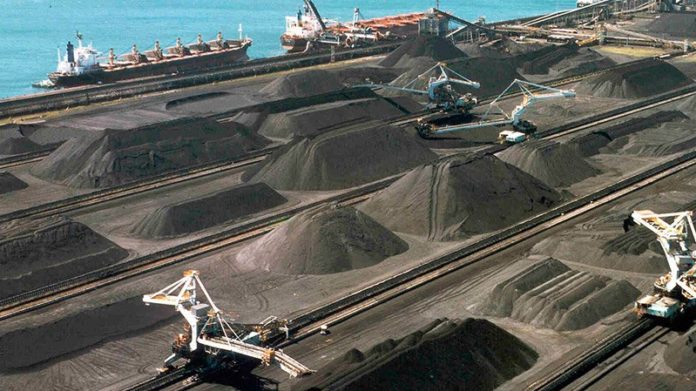 THERMAL coal exports from South Africa could face more disruption after a fire broke out at the Richards Bay Bulk Terminal operated by the government-owned freight and logistics firm, Transnet, according to a report by Reuters.
Transnet had subsequently declared a force majeure, said Reuters citing a statement by the company. The fire, which broke out on Wednesday, affected the conveying system at the port, it said. Transnet did not say whether or to what extent exports of commodities such as coal, steel and other minerals would be impacted.
"The terminal is engaging with its affected customers and is in the process of putting the necessary contingencies in place as some routes are operational," it said. "The cause of the fire is still unknown and a preliminary investigation is currently underway. Expert assessors and investigators are onsite establishing the extent of the damage," it said.
Coal exports have been heavily disrupted this year owing to copper cable theft and vandalism on the Limpopo to Richards Bay rail route as well as Covid-19 related absenteeism which has resulted in poor rail utilistation.
South Africa's mining industry has been up in arms about the interruptions. The last six months represented "… one of the worst export rail performances for the industry," said Mxolisi Mgojo, CEO of Exxaro in explaining a 30% plunge in coal exports from January to June. He added that in total, South African coal exporters had lost some nine million tons of exports during the first half of 2021.
The mineral interruptions are not just restricted to coal. Andre Joubert, Mining Ferrous Division CEO, told the Joburg Indaba conference this month that Transnet's performance in meeting operational and project targets was unsustainably poor.
"Transnet wants to grow exports from 60 million tons a year (Mt/y) to 67Mt/year but we are not yet achieving the 60Mt/year target. The next horizon for Transnet is to move to 76 Mt but this aspiration has been on the cards for a very long time," he said.
"Transnet has a pretty poor track record on executing these big type of projects; it usually runs over time and over budget and that results in it not reaching its required investment thresholds and then it gets delayed."