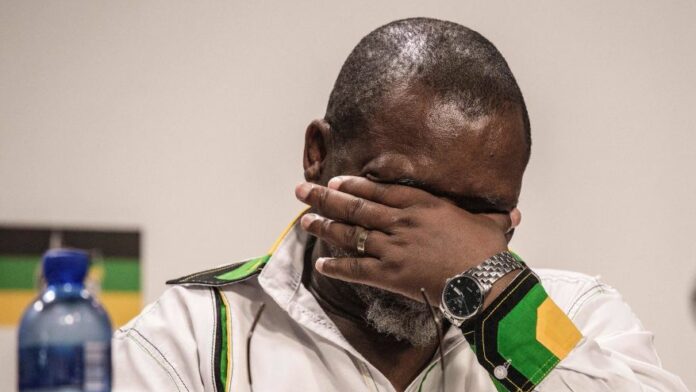 GWEDE Mantashe, South Africa's mines and energy minister, has justifiably received flak for skipping a meeting with foreign donors this month.
These comprised the European Union, UK and US delegation that visited South Africa to discuss potential funding mechanisms for the early retirement of Eskom's coal-fired power installations. For Mantashe not to represent mines and energy is poor diplomacy.
But how to understand Mantashe's approach?
For developed economies, the existence of fossil fuels is anathema. According to Kingsmill Bond, an energy strategist at the Carbon Tracker Initiative, a UK think-tank, 90% of the world's most developed economies are 'peak' coal compared to 63% of developing economies, excluding China.
For South African coal producers, however, it's unconscionable to close mines now given the social impacts on the communities that derive a living from them. As Mxolisi Mgojo, CEO of Exxaro Resources explained at the Financial Times' recent mining Summit, South Africa's 50%+ youth unemployment is a symptom of an unequal society the needs of which trump the short-term goals of COP26.
But the fuse wasn't really lit at the summit until Michelle Manook, CEO of the World Coal Association, suggested the rapid decommissioning of fossil fuels in favour of renewables as desired by the EU, US and UK for places like South Africa was 'colonialist' in attitude.
Bond's response to this was that it would be colonialist not to assist developing nations with energy transition when the developed world was doing it at pace. Fossil fuels had long failed to supply developing nations while asking them to adopt outdated, expensive and uncompetitive clean coal technology was unfairer still.
These are good points. But it's possible to see the origin of Mantashe's resistance to the delegation. South Africa has its Integrated Resource Plan which sets down the pathway for renewable power adoption. Who or what is this foreign delegation telling the South African government to embark on an energy transition in double the time it took Europe?
If that's what Mantashe thinks, he still hasn't served his argument. Instead, he defends coal as "one of his children" in a minerals family of equals (it isn't). As if often the case with the Department of Mineral Resources & Energy, poor communication lets it down.
The World Coal Association is calling for a rational alternative to the winner/loser debate currently around renewable power and coal. The fault in Mantashe's blunt attitude is to polarise the positions further.