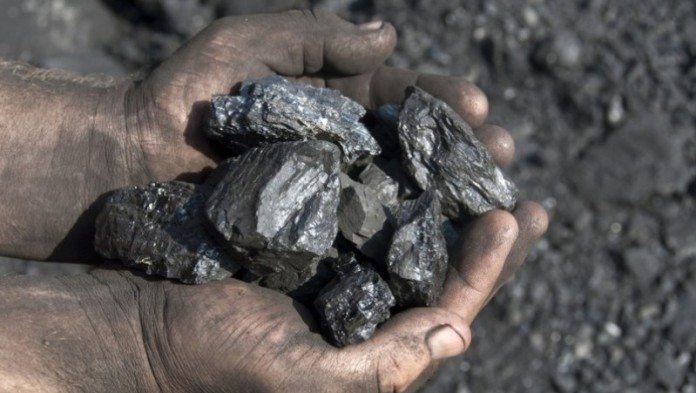 SOUTH African coal producers raised concerns today that protests could disrupt exports following a social media campaign blaming them for Eskom's loadshedding.
The Minerals Council issued a statement saying the campaign had targeted Richards Bay in the country's KwaZulu-Natal province. "This campaign is not based on any facts and instead relies on outright fallacious allegations," said the council today.
Comments on social media say loadshedding is a result of shortages of coal. A post on Twitter by Mzwanele Manyi, spokesman for the Jacob Zuma Foundation, said: ".. we in South Africa must be saddled with loadshedding and unreliable renewable sources while our precious coal is being sent to the EU and elsewhere to provide baseload for others".
"This is the wrong diagnosis," the council said. "Eskom is not short of coal and continues to receive all the coal it expects from its contracted suppliers," it added.
Eskom spokesman Sikonathi Mantsantsha said the state-owned company had about 31.8 days of stockpiled coal at its power plants against a required minimum of 20 days. "Eskom receives contracted and expected deliveries of coal continuously," the Minerals Council said.
A campaign on social media helped stoke violent protests in KZN during July 2021 in which 354 people were killed while R50bn in damages were sustained.
"Some of the messaging is very similar to the foment on social media ahead of the 2021 riots. Coal exporters have noticed this," an industry source said.
South Africa's coal producers have enjoyed bumper profits following an increase in thermal coal prices last year. But deteriorating infrastructure, vandalism and theft have hampered the ability of state-owned rail and ports company Transnet from operating at full capacity.
"The export market is critical to maintain jobs in coal mining, which employs 91,000 people, and thousands more people employed in rail, road and port logistics jobs," the Minerals Council said. In 2022, South Africa exported coal worth R215.5bn.