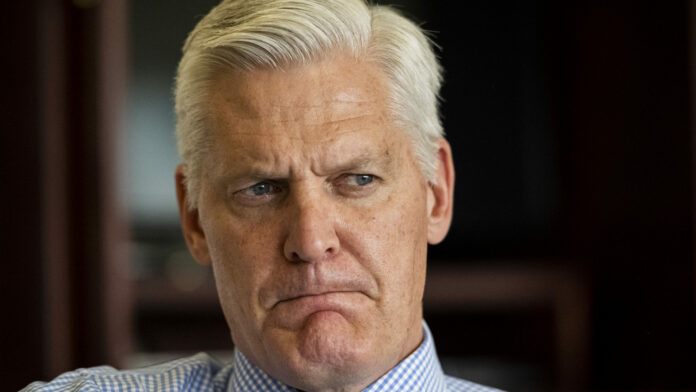 ANDRÉ de Ruyter, the outgoing CEO of Eskom, said South Africa's security services were "missing in action" after he reported suspected corruption within the utility – the extent of which he described as "astonishing".
In an interview with the UK's Telegraph, De Ruyter also described the moments he fell ill from a suspected cyanide poisioning, allegedly in an attempted assassination. 'Hits' of this ilk were increasingly common in South Africa, the newspaper said.
"I was unstable and very confused," De Ruyter told The Telegraph. "I was not walking properly and gasping for air." Bodyguards rushed him out of Eskom's Johannesburg headquarters last month, to a nearby clinic for emergency treatment and blood tests which showed high levels of cyanide.
The country saw 143 assassinations in 2022, including more than 40 in the world of politics, said the Telegraph. "Assassinations are easier than murder as they are planned," Julian Rademeyer, director of the Organised Crime Observatory for East and Southern Africa, at the Global Initiative Against Transnational Organised Crime is quoted as saying
"There are professional hit men out there as we saw with the murder of Babita Deokaran," said Rademeyer referring to the 2021 killing of an accountant at a provincial health department who blew the whistle on fraudulent procurement at hospitals.
"South Africa's ability to prosecute murders has dropped significantly in recent years, only 19 of 100 murders are solved," Rademeyer told the Telegraph.
De Ruyter said attempts to enlist the support of police services, especially as he identified the extent of corruption within Eskom proved fruitless: "Ironically, they were missing in action," he said.
He added that as the layers of corruption and sabotage were uncovered at Eskom he "underestimated the extent to which Eskom was in the grip of crime and corruption".
"I already knew there was a lot of corruption at Eskom, but that this was active sabotage [by Eskom employees]… which I found unbelievable."