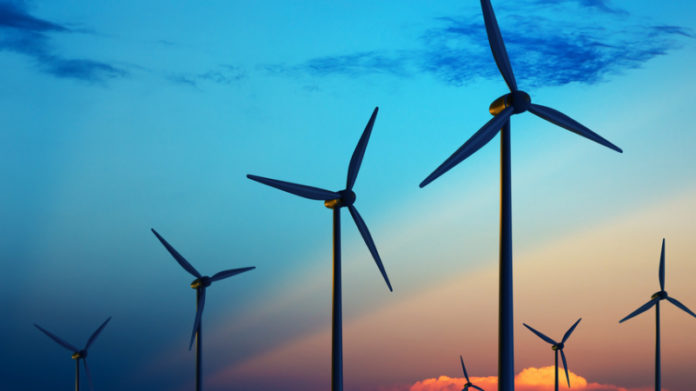 SIBANYE-Stillwater said today it had taken the first step in a 580MW renewable energy programme after agreeing to buy 89MW of wind power.
A 15-year power purchase agreement has been signed with Castle Wind Farm, the largest private wind far built in South Africa to date. The facility, which is due for construction from June, is located near De Aar in the country's Northern Cape province. Commercial energy is scheduled for production in early 2025, the precious metals producer said.
"This marks our first major step in delivering over 550MW of our renewable project portfolio and is a significant milestone in our journey to carbon neutrality by 2040," said Neal Froneman, CEO of Sibanye-Stillwater.
"The project will not only play a pivotal role in reducing carbon emissions and mitigating climate change but also results in cost savings on electricity and provides energy security benefits for Sibanye-Stillwater's South African operations."
The company's mines will be supplied via a wheeling agreement with Eskom, the state-owned power utility.
Castle Wind Farm will be funded, built and operated by a consortium consisting of African Infrastructure Investment Managers (AIIM) through its renewable energy project development and delivery platform, African Clean Energy Developments (ACED), and Reatile Renewables.
AIIM is a division of Old Mutual Alternative Investments (OMAI) and has invested in the project through its IDEAS Fund, one of South Africa's largest domestic infrastructure equity funds, said Sibanye-Stillwater. Rand Merchant Bank (RMB), a division of FirstRand Bank Limited, is the sole mandated lead arranger for the project.
South Africa's mining sector is increasingly turning to renewable power to help offset the economic ravaging caused by Eskom's failing coal-fired fleet.
Earlier today, Impala Platinum issued a call for proposals ahead of building a 30MW solar plant at its 73% owned Marula Platinum mine. The company has targeted 160MW in solar power plant at its Rustenburg operations while Impala Refineries (IRS) is examining a project for construction of a heat and power supply that will eliminate coal as fuel. A $37m, 35MW solar plant is also being constructed at Implats' Zimplats operations in Zimbabwe, due for completion midway through the firm's 2024 financial year.
Earlier this month, Pan African Resources announced it had signed a power purchase agreement for third party supply of renewable energy from a proposed 40MW plant at Bela Bela in South Africa's Limpopo province. The gold producer has secured 112,399 MW over an initial ten-year period.