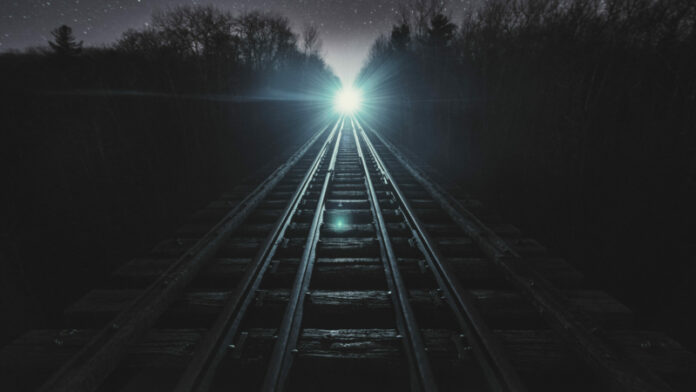 TEMPERS are flaring big time in the country's mining sector. One coal executive described the further deterioration in performance of Transnet Freight Rail (TFR) this year as "treasonous" in an article first published in the Financial Mail.
"I'd go so far to say it," he told the publication. "Transnet is singularly failing in its critical inclusive growth mandate. Its performance is exclusionary and anti-competitive," he said.
While the high possibility of stage eight loadshedding is shredding the national nerve, it's the smash from a train coming the other way – or perhaps its absence – that poses an equally concerning threat to South Africa's mining sector.
All the major platinum group metal (PGM) producers who spoke to the FM said they had plans to manage load loadshedding, even at the higher load curtailment implied by stage eight. Even industry minnow, Tharisa has enough diesel generation to keep its power-intensive crushers operating to the load curtailment equivalent of stage six loadshedding.
"At higher levels we can switch off Genesis (a chrome processing plant) for seven days and after that Voyager can be switched off for three to five days," said CEO, Pheovos Pouroulis. In such a scenario, the company has five weeks of crushed ore stockpiled to keep the circuit operating.
That's not to say stage 8 loadshedding, estimated by Minerals Council deputy head of techno-economics Christian Teffo to be equal to 2,666MW in load curtailment – or 27% of total mining sector electricity consumption – won't bite the industry hard this winter.
"This will result in further losses of production as some of our members stop operations to be able to drop the required load," Teffo told Daily Maverick earlier in May. The major caveat is that miners still have wriggle room provided stage eight loadshedding is not prolonged.
If it's not maintenance, then it's personnel; if it's not locos, then it's wagons. Things break, fail, large and small.
But the industry has less flexibility when it comes to Transnet Freight Rail, a division of Transnet. Road transport is limited and expensive, especially if certain commodity prices weaken, while alternate rail routes to other ports are mainly unfeasible.
One company executive commented that the decline in train availability was shocking to behold. "We used to see eight trains a week, now we get one a month," he said.
"It's like Eskom, all the old sins are catching up on Transnet," said Henk Langenhoven, senior economist at the Minerals Council. "If it's not maintenance, then it's personnel; if it's not locos, then it's wagons. Things break, fail, large and small, but worse – it is completely unpredictable."
Coal supply flailing
Thungela Resources told shareholders in February it had budgeted for industry-wide annual coal deliveries of some 50 million tons (Mt) to Richards Bay Coal Terminal. That was the volume in 2022 which represented a 30-year low. It was also one of the reasons the Minerals Council called for the resignation of Transnet CEO, Portia Derby.
According to a market source, the 'tempo' of coal deliveries after the first five months of the year is even lower than 50Mt. This is despite the Minerals Council having agreed to set up teams consisting of member company and TFR managers aimed at improving the quality of performance across chrome, iron ore, manganese and coal.
While it's early to expect major results from its root and branch review of TFR processes, a derailment on May 12 near Vryheid involving 56 coal-laden wagons and locomotives is a major blow and throws into relief just how far the Minerals Council and TFR have to go.
"50 loaded wagons started rolling out of a siding – brakes not engaged – onto the main line to Richards Bay into a loaded 100-wagon train pulled by four locos," a source said. "Power [was] shut to stop the train, drivers [were] told to evacuate and wham: four locos on top of the crash, all near Broodsnyersplaas. Line closed without expected resumption date yet."
Transnet is yet to provide an update when coal deliveries will resume on the line.
Another year of poor performance in its largest division is the last thing Transnet needs. The company failed lender covenants in the previous financial year and is counting on banks to roll its debt. "What's is going to be very interesting is to see what conditions it's lenders impose on it," an industry source says. "South African banks will now have an important role to play in inducing and speeding up change," he said.
Powerless
As for Eskom, the mining sector watches and waits. "We think that Eskom is likely to only implement curtailment beyond stage 4, unless the grid is imminently going to collapse," says James Wellsted, spokesman for Sibanye-Stillwater, a PGM and gold producer. "It requires a baseload of demand to ensure grid stability which the high intensity users provide," he said.
According to data published by the World Platinum Investment Council last week, first quarter refined PGM supply from South Africa fell 14% to 119,000 ounces though only around a half (65,000 oz) was related to load curtailment. But PGM industry estimates that production could fall by between 5% to 15% look "a good measure to use," according to Ed Sterck, WPIC's head of research.
If stage 8 were to continue throughout the year, the production losses could easily escalate to around 320,000 oz or more.
"The main thing is that South Africa is heading into peak demand and there's also the increase in copper theft. These will really begin to bite," he told the FM. The trajectory for South Africa is not a happy one." And what happens if stage 8 loadshedding becomes the new normal from June to August? Major production cuts, according to Wilma Swarts, head of PGM analysis at Metals Focus, a UK-based precious metals consultancy.
"If stage 8 were to continue throughout the year, the production losses could easily escalate to around 320,000 oz or more," she said.
Stage 8 loadshedding would also impinge on PGM miners' ability to catch up on stockpiles of concentrate – the form the metal is in before the power intensive business of refining into a recognisable product. "If the curtailment extends to underground activities, it would pose a far greater challenge to make up for the production losses within a year, if at all."