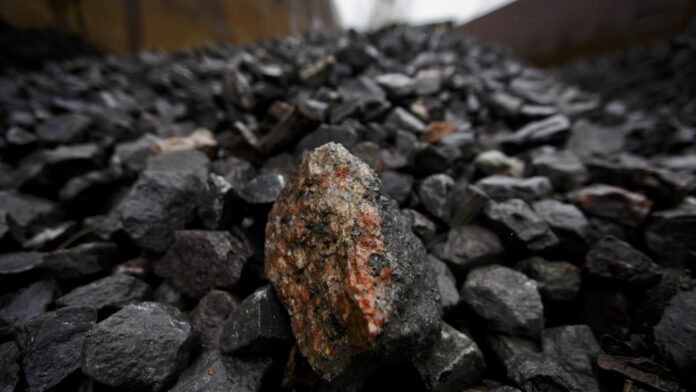 TORONTO-listed uranium development company Goviex sought to ease fears about the future of its proposed $343m Madaouela project in West Africa's Niger which suffered a coup last week.
Madaouela contains just over 50 million pounds of uranium oxide, but the coup has raised concerns over the future exports of uranium to France amid a wave of anti-West sentiment in the country. French citizens were on Tuesday evacuated following an attack on the country's embassy in Niger's capital Niamey.
Niger is the sixth largest producer of uranium in the world and was the largest supplier of uranium oxide to Europe last year.
Meanwhile, some members of West African bloc ECOWAS have called for military intervention in a bid to restore ousted president Mohamed Bazoum. However Burkina Faso and Mali – which are suspended from ECOWAS following military coups in their respective countries – said such actions would represent a declaration of war.
Goviex said in a July 31 statement that Niger's mining sector had a long-standing stability. "Niger has been a pro-mining country, and despite changes in regime, has maintained uninterrupted uranium mining activities over the last 50 years," the company said amid a 26% share price slide over the last five years.
"This long-standing stability in the mining sector is a testament to the country's resilience and its commitment to development," Goviex said.
Bazoum's administration has been criticised for failing to contain jihadist attacks in the country. According to reports, Niger's citizens are sympathetic to Wagner Group, the Russian paramilitary which has been steadily extending its influence across the Sahel region. The organisation has provided military assistance to the Central African Republic and Burkina Faso.
The coup may prove a decisive moment for the West which has seen its influence in the Sahel steadily wane. Niger has been a key Western ally in the fight against jihadist extremism. Both France and the US have military bases there – a factor which is said to be unpopular among locals as this attracts terrorist strikes.
The coup in Niger comes at a particularly sensitive time for Goviex which is currently in uranium offtake discussions as well as debt financing Madaouela. The mine was "on track" for first production in 2026 "subject to financing", the company said in a July investor presentation.
"Goviex remains optimistic about the outlook of uranium prices and is on track towards its production target at the Madaouela project, subject to financing," the company said in an earlier quarterly report. It added that "future activities" were most affected by its access to funding "whether debt, equity or other means".
Goviex said earlier this week that it continued to press on with the development of other prospects including its "mine permitted uranium project in Zambia" – Muntanga – which was "operating as normal showcasing our global presence and operational resilience".