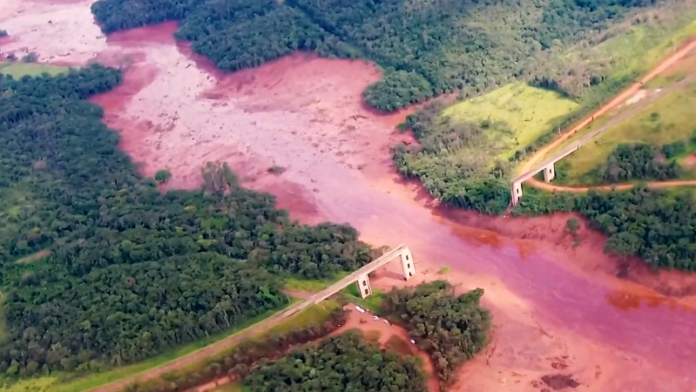 ANGLOGOLD Ashanti said today impairments and provisions related to evolving environmental legislation affecting its operations in Brazil had contributed towards a decline in interim earnings, scheduled to be announced on Friday.
Basic share earnings for the six months ended June would come in between $25m and $54m, equal to a range of six to 13 US cents per share. This represents a year-on-year decline in earnings of between 82% and 92%, AngloGold said in trading statement.
Group production for the six months, expected to be between 1.24 to 1.23 million ounces, will be marginally higher than last year following "a stronger second quarter" at its Obuasi, Sunrise Dam, Geita, Iduapriem and Tropicana mines. Higher overall grade would offset lower tons at some of the group's other operations.
The lower earnings, however, was partly due to a $103m write-down of assets at Córrego do Sítio, Cuiabá's Queiroz metallurgical plant. Production was suspended at the facility in February while AngloGold upgraded the buttress at the Calcinados tailings storage facility (TSF). The upgrade impacted production at the 257,000 oz a year mine. There was also a derecognition for TSFs no longer in use at Córrego do Sítio, it said.
AngloGold was additionally hit by $38m in environmental provisions applied in Brazil. The country has suffered two devastating TSF breaches in recent years including that at iron ore producer Vale's Brumadinho mine in 2019. The failure of the Brumadinho breach claimed the lives of about 270 people and resulted in significant environmental damage.
As a result, the country has embarked on a wave of new legislation related to emergency response and safety management for TSFs.
In addition to these pressures, AngloGold said it suffered the effects of industry-wide inflation which impacted operating costs by $111m or some 26 US cents. Exploration and evaluation costs also increased while AngloGold cited other operational features including the cost of a carbon-in-leach tank failure in May at Siguri in Guinea.