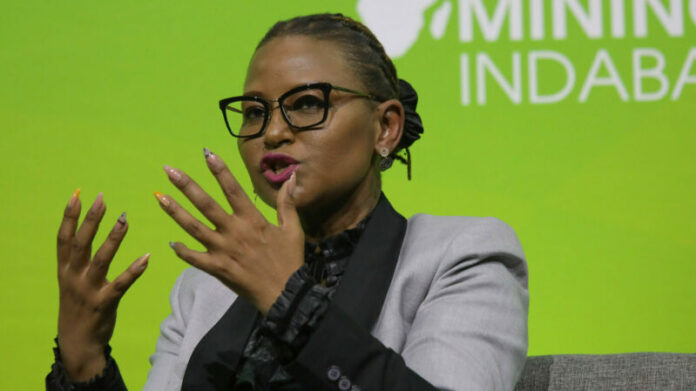 Exxaro revenues and profits took a beating in the six months to end-June as expected but the group remains in good shape overall thanks in no small part to its tight-fisted policy on retaining cash.
That first became apparent in the results for the year to end-December when Exxaro paid out a "stingy" total dividend distribution which was cut by 28% from 2021 levels despite profits being 78% up for 2022.
At the time CEO Nombasa Tsengwa defended that policy as being "prudent" and she repeated this in July at the Coal and Energy Transition Day conference saying, "we must also remember we are living in very uncertain times especially now with this rail issue."
Exxaro is also holding onto cash in anticipation of its stated aim of diversifying into one or more of copper, bauxite and manganese although there have been no developments here some 18 months after the group started looking around.
Cash and cash equivalents held have risen from R11,2bn at June 30 last year to R14.8bn at end-December last year to R16.5m as of June 30 this year.  Exxaro's net cash position increased to R11.6bn at end-June from net cash of R9.6bn at end-December.
Total group revenues were hit by downturns in both the export coal and iron ore markets and fell by 15% to R18,9bn (six months to end-June 2022 R22.3bn) while group EBITDA (earnings before interest, tax, depreciation and amortisation) were down 28% at R7.7bn (R10.6bn) mainly due to the 34% drop in coal division EBITDA.
Exxaro attributed the poor coal performance to "lacklustre rail performance due to locomotive availability, cable theft, derailments and vandalism" but there is some good news in that the rail situation does seem to have stabilised in the first half of 2023.
Tsengwa noted that "the collaboration by the TFR-Industry recovery team realised some benefits and service levels did not deteriorate any further. Exxaro railed 2.45mt of export coal to the Richards Bay Coal Terminal (RBCT) in the first half of 2023 compared with 2.54mt for the same period last year."
What is significant is that Exxaro has stopped trucking coal through the port of Maputo because of the steep drop in export coal prices which has made this route now uneconomical.
But Tsengwa remained tight-lipped on the plans that she says Exxaro continues to evaluate to get coal out of South Africa through alternative routes to the ports of Richards Bay and Maputo.
Those are the only two coal export ports currently available to South African coal companies but – when Tsengwa was asked today on a media conference call what other routes were being considered – she stonewalled in her response.
She commented, "when you are in trouble and constrained you look at everything there is. It is a bit difficult for us to share with you things that are still subject to studies."
Tsengwa was also uncommunicative over developments in Exxaro's stated plans to diversify its business into other commodities where the group was targeting projects in copper, manganese and bauxite.
She initially repeated earlier statements that Exxaro would share information with the market when it found something value accretive.
Challenged on whether Exxaro had "missed the boat" on its diversification plans which seemed to be going nowhere Tsengwa said she was "happy" with where the group was in its assessment of what was available.
She then revealed that the Exxaro board had given management permission to take a "broader view" than the three commodities it had initially listed but always staying within the group's stated investment criteria