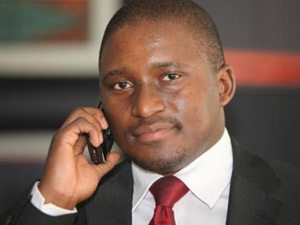 [miningmx.com] – LIQUIDATORS of Pamodzi Gold have won their first court order to reclaim money from parties related to Aurora Empowerment Systems, which oversaw the stripping of the Grootvlei and Orkney mines.
Judge Eberhard Bertelsmann ruled in the North Gauteng High Court today that some members of the Bhana family and other respondents have to repay R15.5m to the Pamodzi estate, less than half of the R35m liquidators were claiming. Their application for leave to appeal the ruling was dismissed with costs.
The ruling is seen as significant as it is the first court order for monies to be paid back by Aurora-related players to the Pamodzi estate. "This is the first ruling holding anyone to account. Up to now, they have been untouchable,' said Gideon du Plessis, general secretary of Solidarity.
Bertelsmann granted Aurora's directors and key role players, who include Zondwa Mandela, a grandson of Nelson Mandela, Khulubuse Zuma, a nephew of President Jacob Zuma, Thulani Ngubane, and Solly and Fazel Bhana, until December 15 to explain what happened under their watch at Grootvlei and Orkney mines, where thousands of miners were left destitute.
Pamodzi's liquidators are trying to hold them personally liable for damages of R1.7bn caused by large-scale asset-stripping at the mines, and to reclaim R122m in gold sales that are unaccounted for. The Aurora players are opposing the matter.
As preferred bidder, Aurora was in control of Pamodzi's Grootvlei and Orkney mines when it went into liquidation in 2009. Aurora was removed from the mines in 2011 and was liquidated in October that year.
A week has been set aside for the case, which will resume on 22 March next year, Bertelsmann ruled today. He granted the extension to the Aurora respondents with costs.
More than three years after Aurora was finally removed from the operations, more than 5,300 former Pamodzi employees are still owed around R28m in outstanding wages and other pay.