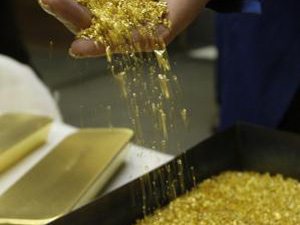 [miningmx.com] – RAND Refinery, where workers are on strike over wages, is planning to maintain normal production at its Germiston operations.
Members of the National Union of Metalworkers (Numsa) have been on strike since Friday, demanding annual increases of 10% over two years.
Rand Refinery is offering a three-year deal which will see wages increase by 9% in the first year, and 7% in the second and third year.
No meetings have been scheduled this week between management and the union to resolve the strike, spokeswoman Carina Morgan said.
Numsa represents about 35% of the refinery's roughly 675 employees, she said, denying Numsa reports that more than 300 of its members are on strike.
The union is also demanding the banning of polygraph tests, following the recent dismissal of seven employees after they failed the tests related to investigations into missing gold.
Morgan said this was not related to the gold that went "missing' from the Refinery after a new enterprise resource system was implemented last year.
Its physical stock levels were 87,000 ounces less than accounting records showed, leading Sibanye Gold, Gold Fields, AngloGold Ashanti and Harmony to make R1.2bn available to Rand as security.
"Employees were incapacitated in the past for various reasons related to the company's continuous effort to mitigate risk with regards to theft,' Morgan said.
Polygraph tests are a key part of its risk management efforts and cannot simply be banned, she said.