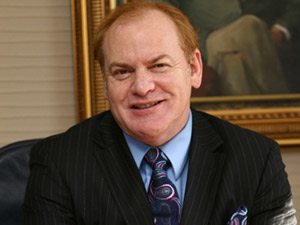 [miningmx.com] – Gold Fields is ending 2014 on a high as the second-best performing gold equity listed on the JSE for the year overshadowed only by Sibanye Gold which Gold Fields created by unbundling most of its South African gold operations in February 2013.
Sibanye shares have doubled over the past 52 weeks from a low of R11.36 to Friday's closing price of around R23 to which it pulled back after setting an all-time high in May of R29.90.
Gold Fields is 60% up over the same period at current levels around R50 from a low of R31.15. It set a 52 week high of R53.20 earlier in December with the share rising sharply since the beginning of November.
The other major gold shares listed on the JSE have fared poorly by comparison with Harmony currently up 23% on its 52-week low followed by AngloGold Ashanti which is about 13% up from its low and DRDGold which is just 6% firmer.
But a better measure of how these gold shares have performed relative to one another can be obtained through a comparison of current share price levels with those ruling at the beginning of 2013 before the gold price started crumbling sending gold equities into the downward spiral from which they are only now starting to recover.
That comparison shows the decision by Gold Fields CEO Nick Holland to split his group into Gold Fields – owning the group's international operations plus South Deep – and Sibanye owning all the other SA gold mines is paying off assuming investors held onto both their Gold Fields and Sibanye shares.
Gold Fields shares traded around R108 at the beginning of 2013 which means that – on the face of it – Gold Fields investors have lost 54% of the value of their investment since then.
But that was before Sibanye was hived off in February 2013 through a one-for-one spin out of the shares.
Sibanye closed at R14 and Gold Fields at R93 on the first day of trading after the split so call the theoretical combined value R107 as of the beginning of 2013.
The combined value of Gold Fields and Sibanye is currently around R74 a share which means that Gold Fields investors have actually only lost 32% of their investment since the beginning of last year.
Which is not good until you take a look at what has happened to the other JSE gold shares.
AngloGold Ashanti traded around R251 at the beginning of 2013 which means it has lost 60% of its value to date where it is trading around R100.
Harmony is down 69% in value over the same period from R66 to around R20 currently while the worst performance came from DRDGold which is down 70% at current levels around 210c compared with 700c at the start of 2013.
The only other share to hold up marginally better than the combined Gold Fields/Sibanye over this period is Pan African Resources which is about 29% down at current levels of 198c from around 280c at the beginning of 2013.
The comparison shows up a number of surprise developments of which first and foremost is the startling outperformance of Sibanye under CEO Neal Froneman running the "unloved' Driefontein, Kloof and Beatrix mines that Holland no longer wanted to own.
Expectation was that Gold Fields would outshine Sibanye but exactly the opposite happened. Reasons are the excellent operating and cost saving performances at Sibanye while Gold Fields has suffered from persistent operating problems at South Deep – its proclaimed "flagship' mine.
Main reason why the share price has turned so dramatically in recent months appears to be the favourable assessment by analysts and fund managers on the prospects for the three mines in Western Australia that Gold Fields bought from Barrick in October last year.
Those are performing well with Gold Fields management expecting to recoup the $300m paid for the acquisition within 18 months.
Sibanye aside – the other major surprise over the past year has been the slump in the DRDGold share price.
That should not have happened based on the fundamentals of DRDGold's business strategy which is that it is supposed to be a low-risk,low cost producer of gold from surface dump material.
That means no exposure to the risks of deep-level underground mining and limited exposure to SA's volatile labour situation because of its small workforce. DRDGold is "technology driven' as CEO Niel Pretorius likes to say.
Yet the wheels fell off at DRDGold during 2014 when a technological upgrade at its Ergo treatment plant which was supposed to improve gold recoveries did exactly the opposite and set back production badly. Recovery from that is still underway.
Disclosure – the writer owns shares in Gold Fields.