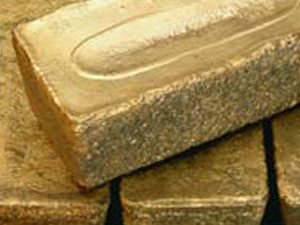 [miningmx.com] – This year is not ending well for Stonewall Resources (Stonewall) and Mintails – two junior miners listed on the Australian Stock Exchange which have fallen on hard times trying to eke a living out of highly marginal gold operations in South Africa.
Stonewall owns various gold prospects around Pilgrim's Rest and Sabie in Mpumalanga that make up the former Transvaal Gold Mining Estates (TGME) and were previously owned by Rand Mines and then Simmer and Jack Mines (Simmers).
Mintails owns various prospects and small open pit mines on the West Rand – a number of which were acquired from fellow ASX-listed junior West Wits Mining – which are described on the Mintails website as "world class'.
Despite this, Mintails issued a company update on December 18 stating its South African subsidiary Cream Magenta 171 had been placed into business rescue proceedings.
The company added that Paige Limited – an associate of Mintail's major shareholder – was unwilling to provide further funding and that "the group's ability to continue as a going concern remains dependent upon the executive management team identifying and implementing a mining plan that will result in a positive cash flow for the group and on-going support from remaining South African trade creditors and Paige Limited'.
Matters came to a head when two contractors operating in the open cast pits opted to remove their fleets "until an arrangement had been made to pay their unpaid invoices.
Mintails has also had problems with the Department of Mineral Resources (DMR) which temporarily shut down its mining operations at the beginning of 2014. Latest development is that West Wits is involved in a legal fight with the DMR over ownership of prospecting rights to the "Soweto Cluster' which West Wits wants to transfer to Mintails.
Mintails has been on a downhill run since 2008 when it ran out of funds to pay for its share of the ambitious re-establishment of the Ergo gold retreatment project on the East Rand.
Mintails eventually was forced to sell out to JV partner DRDGold and refocus on its less attractive assets on the West Rand.
There is a link between Mintails and Stonewall in that Stonewall's CEO – Lloyd Birrell – was at one stage a director of Mintails with board responsibility for the Ergo JV.
Birrell was an associate of mining entrepreneur Peter Skeat who set up Ergo in partnership with Mintails which at that time was run by Australian entrepreneur Bryan Frost.
After Skeat fell out with Frost in 2007/2008 he bought the Agnes Mine near Barberton which he renamed Galaxy and tried unsuccessfully to list on the JSE.
Birrell initially worked with Skeat at Agnes but then left to buy TGME from Simmers for R25m in 2010 which he subsequently listed on the ASX in 2012 as Stonewall Resources.
Both Rand Mines and Simmers failed at TGME. In 2007 Simmers started an extensive drilling campaign believing it had found a huge gold resource similar to the famous Carlin Trend in Nevada.
Simmers also ploughed funds into the mechanisation of the underground Frankfort mine believing it could reduce working costs to the point where the mine would be economically viable.
It all ended in tears in 2009 when operations at Frankfort were suspended and the surface operations placed on care and maintenance.
Despite this chequered history the promoters of Stonewall declared the company would be "South Africa's new gold mining powerhouse' producing 155,000oz of gold annually by the end of 2014.
Instead, the 2014 annual report stated bulk trial mining projects had been completed and "the consolidated entity is well positioned to transition to full-scale mining'.
Even so, Stonewall still convinced a Chinese company called Shandong Qixing Iron Tower to make a purchase offer of $141.5 for the company subject to "appropriate Chinese regulatory approvals'.
Stonewall lost $29.9m in the year to June 2013 and another $19m in the year to June 2014.
On November 21, Stonewall announced it "regrets to inform shareholders that Shandong unexpectedly advised Stonewall that it did not intend to complete the purchase of Stonewall Mining.'
Trading in Stonewall shares has been suspended since November 18 while the board of directors works out what to do next. They remain resolutely optimistic.
Led by chairman David Murray ( former head of energy and metallurgical coal for BHP Billiton and former MD of SA coal producer Ingwe) the board has declared that Stonewall "is well positioned to recommence gold production and the board is committed to running the company in its current form as an attractive value proposition for shareholders.'