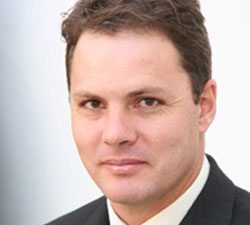 [miningmx.com] – DRDGOLD would consider a resumption of dividend payments, or possibly launch a share buy-back, at the year-end, said CEO Niel Pretorius who added that it was more prudent to reduce debt first.
The firm, which retreats gold dumps on the west and east Rand, said in its half-year results ended December 31 that it had decided to pay the remaining R77m balance on its Domestic Medium Term Note Programme.
"We have decided to retire debt prematurely. We will look at dividend, or a buy-back if share under-valued at the year-end," he Pretorius.
However, the market seemed unimpressed: shares in DRDGold were 6% lower on the JSE taking the company's 12-month return to a negative 42%. All the other major South African gold shares were in the green with Gold Fields and Sibanye Gold both up 2% on the day.
DRDGold reported a net interim loss of R28.3m compared to a net loss of R26.4m in the comparable period of last year, but this was largely owing to a write-down of R51.3m which took the wind out of a much better gross profit position this financial year.
On a headline earnings basis, DRDGold reported a R12.7m profit compared to a R12.5m loss last year – a performance the company said was part of its recovery following a decision in 2014 to take its R700m flotation fine-grind technology (FFG) out of action.
The FFG was built to improve the yield – or amount of gold per tonne of rock – from the gold dumps it is treating. However, it under-performed which forced DRDGold to re-examine the circuit's processes.
Pretorius said there were signs that the circuit was now operating closer to specifications. Yield had improved from 0.16 grammes per tonne in the third quarter of 2014 to 0.198g/t in the current period.
Commenting on electricity supply from Eskom, Pretorius said the company had agreed to lower usage 10% in the event of stage 1 and stage 2 load-shedding schedules when the utility cuts national usage 1,000MW and 2,000MW respectively.
This was a condition DRDGold was provided with a two-hour notice period and avoids the situation in December when it lost 67 hours of production as Eskom load-shed DRDGold's four sections at separate times in terms of how the utility zones the grid.
Pretorius also provided details of its R23m Van Dyk project on the east Rand which would lift volume capacity 300,000 tonnes per month (tpm) to 2.1 mtpm.
"We are unlikely to make full use of capacity but it creates optionality," said Pretorius. "The Van Dyk project will also help us if power goes down, he said. The project breaks even at a gold price of R384,000/kg.
The firm's cash balance was 19% higher at some R242.3m on a quarter-on-quarter basis.