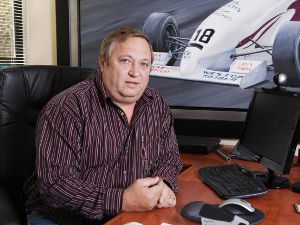 [miningmx.com] — SIBANYE Gold said the current levels at which gold was trading would not affect the value of its stated ore reserves, as contained in the group's pre-listing statement released in January, which assumed a gold price of R380,000/kg.
Gold traded at around R450,000/kg on Monday.
"Sibanye Gold's ore reserves were calculated assuming a gold price of R380,000/kg (based on an average three year trailing gold price plus 5%) and will therefore be unaffected by the current spot gold price,' the company said.
The statement also said some of the information contained in Sibanye's pre-listing statement and competent persons report during the unbundling from Gold Fields could have been incorrectly interpreted by the market and caused an undervaluation of the company.
Sibanye said it treated ore reserve development as working costs, instead of capitalising it as per the current convention. Free cash flow, however, would not be affected.
"This discrepancy has led to some sell side analysts believing that the capital expenditure. is understated,' Sibanye said.
Trading in the company's shares closed at R9.15/share on Monday, implying a current market valuation of around R6.7bn.