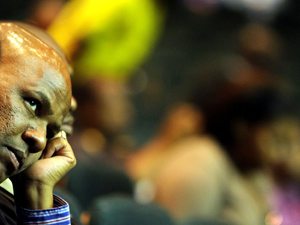 THE Association of Mineworkers & Construction Union (AMCU) suspended a strike at the operations of Sibanye Gold at the eleventh hour after entering into discussions with the gold company.
Sibanye Gold said in a statement to the Johannesburg Stock Exchange that AMCU "had agreed to suspend any industrial action at Sibanye's operations while engagement continues with AMCU and other representative unions".
The statement suggests that Sibanye may revisit the terms of its October wage agreement signed with the National Union of Mineworkers, UASA and Solidarity in which the sides shook hands over increases of up to 12.5%.
"As previously stated, management at Sibanye is committed to ensuring that the interests of all stakeholders are considered
and protected, and that the viability and sustainability of our business is maintained," said Neal Froneman, CEO of Sibanye Gold in a statement.
"We will continue to engage constructively with AMCU leadership in an attempt to ensure a favourable outcome for all stakeholders", he said.
Whilst calling AMCU into talks might suggest Sibanye fears the effects of the strike, it's also worth remembering that the rand gold price has increased about 20% since the wage deal was signed.
Deustche Bank said in a report on March 22 that at then spot gold prices, Sibanye's gold business was worth R8bn more even though it was trading at a premium.
Sibanye could argue, therefore, that adjusting the terms of the original wage deal is ethical although it may spur AMCU into calling for similar adjustments at the mines of other companies that signed the deal.
James Wellsted, head of corporate affairs at Sibanye, said it was too early to comment on the engagement. Sibanye said it would issue more details when available. AMCU did not issue a press statement about the matter.