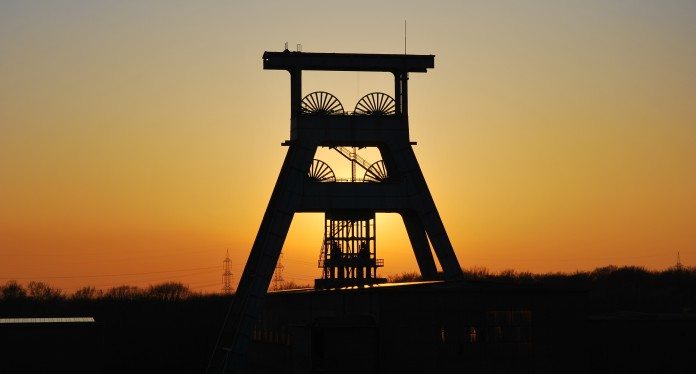 Harmony Gold Mining Company has freed up cash and at least partially allayed some investors' concerns that it will not be able to fund its Papua New Guinea Golpu joint venture.
Releasing its March quarter production report, Harmony said stronger cash flows and mining above its guided grade of 5 grams per tonne have placed it in a better position to benefit from the higher gold price.
Its net debt position reduced by 35% to R1.7bn by end-March, from R2.5bn at the end of the previous quarter. "The strong rand per kilogram price received during the quarter of about R600,000/kg strengthened Harmony's cash flow," it said.
In addition, foreign exchange hedging contracts in the region of $400m (R6.2bn), announced in February, created "further cash certainty". It remains on track to eliminate all debt by the end of calendar year.
This bodes well for funding of its Papua New Guinea projects including Golpu, a joint venture with Australian Newcrest Mining, and Kili Teke. Harmony chief executive offer Peter Steenkamp has said this region holds the key to Harmony's future.
Harmony hopes to add 500,000oz, almost half of current production, from the Golpu gold and copper project, which is expected to cost $2.6bn to build.
This week Harmony announced "new significant copper-gold drill results" at Kili Teke, where exploration has indicated grades averaging over 0.5% copper and 0.35 grams per tonne gold from surface. "Massive sulphide lodes averaging 13% copper and 11.4 grams per tonne gold are even rarer – which is what we are seeing from our Kili Teke drill results," he said.
In its latest production report, Harmony has reiterated its full year production guidance of 1.1 million ounces, from 1.08 million in 2015. In the quarter, production was 6% higher than the comparative quarter in financial 2015 but 9% lower than the quarter to end-December.
This reflected late start-ups in January, earlier than usual Easter holidays, a maintenance upgrade at Kusasalethu, where the mine was closed following unrest late last year, and a safety stoppage at Target.
Cash operating costs including capital were R455,000/kg or $900/oz (at an exchange rate of R15.80/$) for the quarter, well below the average gold price.
Steenkamp said the focus for this year is on safety improvements, meeting guidance production and eliminating debt.