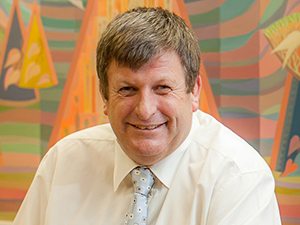 Harmony Gold Mining Company has announced "new significant copper-gold drill results" at its Kili Teke prospect in Hela, Papua New Guinea.
The results are more promising than those announced in November, when it estimated 128m tonnes at 0.4% copper and 0.3 grams per tonne (g/t).
Since then, drilling has focused on possibly expanding the deposit of two main areas of higher-grade quartz stockwork related mineralisation. After drilling 10 holes/6,820m), Harmony has found new zones which in most cases indicate over 0.5% copper around 0.4 g/t gold.
Harmony chief executive officer Peter Steenkamp said it was "a rare phenomenon, in this day and age, to drill a 584 meter borehole and achieve grades averaging over 0.5% copper and 0.35 grams per tonne gold from surface.
"Massive sulphide lodes averaging 13% copper and 11.4 grams per tonne gold are even rarer – which is what we are seeing from our Kili Teke drill results."
"The latest drilling results support our belief that Kili Teke has the potential to develop into a major new porphyry copper-gold system", and that the development of a portfolio of copper-gold assets in Papua New Guinea – "replacing ounces at a discovery cost of less than $10 per gold equivalent ounce – creates excellent long term value for our shareholders."
Apart from exploration, Harmony has a 50% interest in the Morobe Mining Joint Ventures (including open-pit gold and silver mine Hidden Valley and the Golpu project.
Harmony said a revised mineral resource estimate with the latest drill results is planned for the September 2016 quarter.