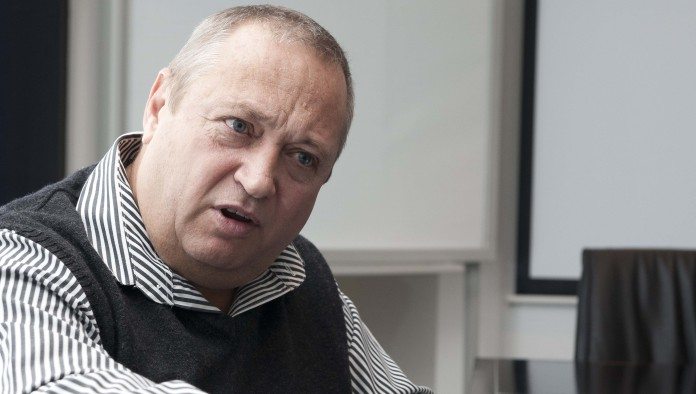 SIBANYE Gold was targeting a 200,000 ounce to 300,000 oz/year African (non-South African) gold mine or producing company as it sought to bolster its dividends first strategy.
"If you are going to move into a new region it can't be small," said Neal Froneman, CEO of Sibanye Gold regarding his firm's growth by acquisition strategy. "We can't buy projects," he said.
Froneman said projects, or even near-cash operators, didn't fit into Sibanye's investment strategy which is to provide capital growth and yield. "We have to buy existing assets that are producing cash. Advanced projects is possible but they can be risky," he added.
Froneman was speaking on the sidelines of the Junior Indaba conference.
Speaking at the firm's annual general meeting last week, Froneman had said that Sibanye Gold would buy another gold asset before the year-end, according to a report by BDLive.
"We are about looking outside of South Africa; our focus is on Africa," he said, adding that there was no business case for the consolidation of gold in the South African industry currently.
"The circumstances aren't right as valuations are too high," he said. Shares in South African gold mining companies are increased many fold since January following the depreciation of the rand in December followed by the improvement in the dollar gold price.
"There is merit in geographical diversification," he said.
In addition to gold, Sibanye is also building its market share over platinum group metal production. It has completed the purchase of Aquarius Platinum and was close to finalising the takeover of Rustenburg Platinum Mines from Anglo American Platinum (Amplats). More acquisitions were possible.
"We can't mine platinum better than Amplats or Aquarius, I can't promise my shareholders that," said Froneman. "What we can do is extract synergies by cutting corporate costs," he said.
The likelihood, therefore, is that additional acquisitions in the platinum sector will play off cross-boundary synergies with Froneman saying that the sinking of shafts next to one another represented "poor capital allocation".
Commenting on the future of the PGM market, Froneman said that it would take at least 18 months to three years for metal prices to recover. "On PGMs, they are in deficit but how much is above ground stocks contributing to the depressed price," he said.