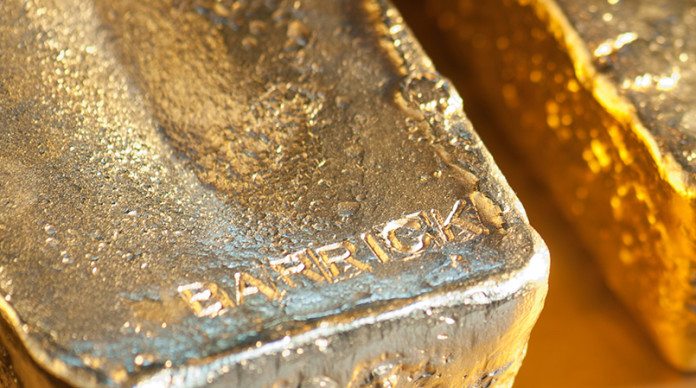 ACTIVITY among West Africa's junior gold producers continues to tick along with interesting news flow this week that has seen two successful capital raisings worth about $170m and a $68m merger.
Teranga Gold Corporation, which is developing the Sabodala prospect in Senegal, unveiled an all-scrip bid for Gryphon Minerals which has a project in Burkina Faso. The deal, worth $68m is further evidence of an increased appetite for investment in West African gold.
On the same day, Perseus Mining (which merged with Amara Mining in April) was rumoured to be nearing a $100m capital raise led by Macquarie Bank, later confirmed by Perseus Mining CEO, Jeff Quartermaine.
And Hummingbird Resources raised £50m ($73.4m) for its Yanfolila gold project in Ghana, an effort that represents the largest AIM-based, gold-focused capital raising in four years, according to RFC Ambrian, which is Hummingbird's broker.
Set against these recent developments, and the fact that the dollar price of gold, and gold equities, have lurched into life this year is a research note by JP Morgan Cazenove's gold analyst, John Bridges, who makes the point that industry consolidation could be led by Barrick Gold if it sought to replenish its project pipeline.
Barrick Gold has a number of prospects on its books, but some of these are far from production. In fact, a third of its reserves are locked up in projects with no near-term prospect of being mined. It must, therefore, move early in order to ensure its four million to 4.5 million ounce a year production target is maintained after 2020, said Bridges.
But unlike the last wave of gold industry consolidation of 2002/2003, there are no obvious peer group targets comparable to Barrick's 2005 takeover of Placer Dome. Only Newmont Mining, Goldcorp, Newcrest Mining and AngloGold Ashanti have more than one gold mine in the top 30 largest gold mines globally, said Bridges.
Of these, however, AngloGold Ashanti offered the best short- and long-term accretion in terms of cash flow and reserves. It would improve Barrick's current reserves about 43% while Newcrest represented a reserve accretion of about 25%.
Working against AngloGold Ashanti, however, was its exposure to Africa. Although its South African exposure was only 26% of total production, a further 37% of its output was from elsewhere in Africa.
"After selling down its stake in Tanzanian-based Acacia, Barrick is probably unlikely to want to add exposure in Africa," said Bridges. "But we feel the company likely deserves keeping in mind because it's had a strong track record of organic growth and finding its own new projects at modest cost.
Fresh interest in the gold sector, even for consolidation, as well as greater confidence in supporting new production, comes off the back of a broad sectoral warming to gold. It is $230/oz stronger this year alone and there's still evident enthusiasm among investors with gold falling into 'stronger hands', said UBS analyst, Joni Teves.
"The view that the bear market is now over and gold has now entered the early stages of the next bull run is becoming a common theme among our conversations with various market participants," said Teves. Negative or low interest rate environments, macro risks and deteriorating confidence towards central banks and monetary policy are the reasons cited for the fresh interest.
As a result, investors believe a gold price of $1,400/oz is possible with the floor set around $1,190 or $1,200/oz. "The combination of stronger hands and broader interest has resulted in considerable support on the downside," she said. Investors were holding gold as a diversification tool rather than chasing the metal or looking for short term price gains.