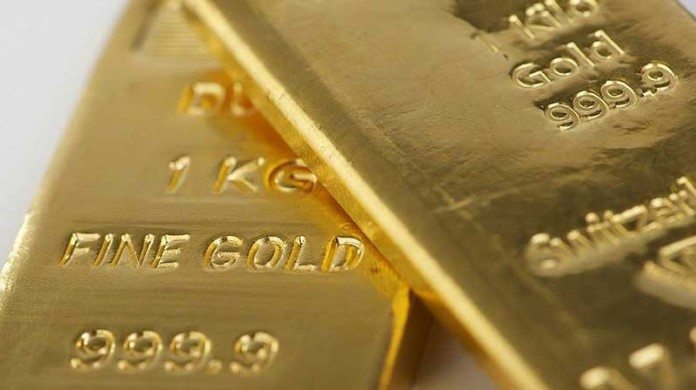 PAN African Resources (Panaf) said higher gold production and a 21.6% increase in the average rand per kilogram price of gold would take full-year headline earnings as much as 172% higher for the year ended June 30.
The R8.1bn gold, platinum and coal producer said in a trading statement ahead of its full-year results announcement on September 21 that headline share earnings would be between 29.45 cents and 31.79c (2015: 11.67c/share).
Net debt came in at R347m as of June 30 compared to R321m at the same stage in the previous financial. Panaf said it had absorbed the R182m cash portion cost of buying Standard Bank's shares in Shanduka Gold.
In addition to the cash portion, Panaf said in May it would raise R363.1m through a book-build with shareholders to part pay the R545.6m purchase of a 49.9% stake in Shanduka Gold.
Shanduka Gold is one of Panaf's empowerment partners with a 23.8% stake in the company. It was controlled by Standard Bank (16.9%), Jadeite Limited (33.6%) and The Mabindu Business Development Trust (49.5%).
Other major expenses during the year included the R148m purchase of Uitkomst, a thermal coal mine in South Africa's KwaZulu-Natal province, and payment of a R210m dividend.
As of today's trading statement, net debt had been reduced to R255m which included amortising some R82m in a gold loan to fund the Evander tailings retreatment plant.
Gold production at Barberton was 7% higher for the year at 113,281 ounces whilst there was a 31% improvement at Evander Gold Mines which produced 91,647 oz.
Platinum group metal production from Panaf's surface retreatment operation, Phoenix Platinum, was affected by the placing of International Ferro Metals (IFM) into business rescue proceedings. In June, Panaf reached an agreement with Samancor to continue treating IFM surface stockpiled material.
Panaf received an average gold price of R542,850/kg during the period, a one fifth improvement year-on-year, but it took a non-cash R82m hit owing to mark-to-market value of a gold hedge on 20,000 oz of output from Barberton which was conducted at R625,000/kg.
The average rand gold price in the current financial year will be at least R60,000/kg better so far following an improvement in the dollar gold price. It is currently R609,000/kg. Cash flows will also be boosted by income from Uitkomst which contributed 136,102 tonnes of coal production to Panaf's accounts.
Panaf also said it had appointed DRA Projects to conduct a definitive feasibility study on the Elikhulu tailings retreatment project following "… receipt of a positive high-level assessment". The results of the study will be made available in November, it said.
Pan African said in February that it would produce 50,000 ounces of gold from Elikhulu if approved – enough production to lift group output a quarter.