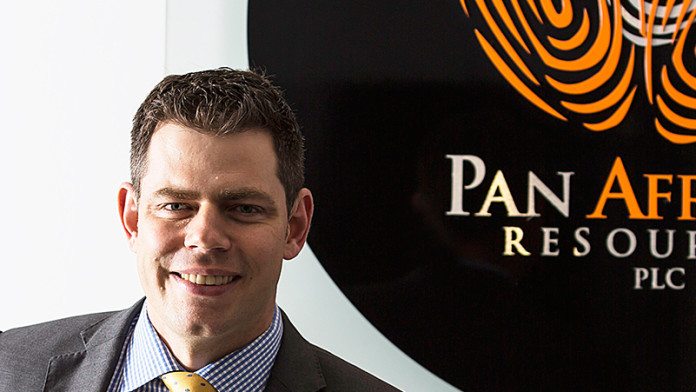 PAN African Gold (Panaf) is to pay its largest final dividend yet of R300m, a 42% increase on last year's payout following a strong showing in its 2016 financial year in which gold output increased 16.5% to just over 200,000 ounces.
The gold and coal group's CEO, Cobus Loots, said the record dividend was acknowledgement of shareholders' desire for an attractive payout and added that the firm had also reviewed its dividend policy.
As a result, the company will recommend a payout ratio of 40% of net cash generated from operating activities after stay in business capital and capital for debt service.
Panaf's single largest shareholder is PAF Gold, (previously Shanduka Gold) which has a 22.5% stake. This follows a transaction in which Panaf bought a minority stake in Shanduka Gold – an effort informed by the need to preserve its black economic empowerment status following the merger of Shanduka Group with Pembani.
Financially, Panaf reported full-year share earnings some 163% higher at 30.20 cents per share (2015: 11.48c/share). The figures were underpinned by a strong operational performance with increases in grades at Barberton Mines and especially at Evander Mines, up roughly a gram per tonne, ending its low grade intersections that had negatively affected the company.
The Evander gold retreatment operations were at nameplate capacity whilst Uitkomst, a coal mine in KwaZulu-Natal province, also made a contribution to the bottom line.
A one quarter increase in the dollar gold price, however, gave significant impetus to Pan African's results and with the prospect of low interest rate and geopolitical uncertainty, the outlook remained solid for the group.
Loots added that growth through acquisition remained a strategic goal as a result of its strong margins as it positioned "… the group to capitalise on potential acquisition opportunities".
The company has been weighing up a number of growth options including a surface gold mining project in Mpumalanga province known as Elikhulu.
If approved the project could increase group output to 250,000 oz/year for the first eight years of its life, although Loots said in the past it requires a competitive capital number of about R1bn. The project was currently the subject of a definitive feasibility study by DRA with results of the study due by November.
Speaking at the presentation of the group's results today, Loots said Elikhulu would cost R1.7bn which he acknowledged was "significant". However, relative to the firm's market capitalisation, this was not a greater investment that at its BTRP facilities at its Barberton operations.
"We have underwritten termsheets for the full amount [of the capital cost] from a number of financial institutions," said Loots in respect of financing Elikhulu.
Panaf also has expansion options at Evander including the so-called Evander 2010 pay channel which can be accessed through Evander Mines 7 shaft, previously worked by Harmony Gold.
Surface drilling of the pay channel is underway although when Harmony stopped mining at 7 shaft it allowed for flooding of infrastructure to 18 level, the company said.
Panaf said it was involved in a study of this expansion prospect with results also due November. "The 2010 pay channel may offer Evander Mines the possibility of establishing a new mine area without having to incur the cost of sinking a new shaft from surface," it said.
"During the next year we will also investigate further medium- to long-term underground production increases from sources such as 9 Shaft and projects such as Evander South at Evander Mines," the company said.
Loots said the company remained interested in merger and acquisition and had considered three gold operating companies in West Africa. "However, they didn't meet our investment hurdles. We are quite conservative," he said.