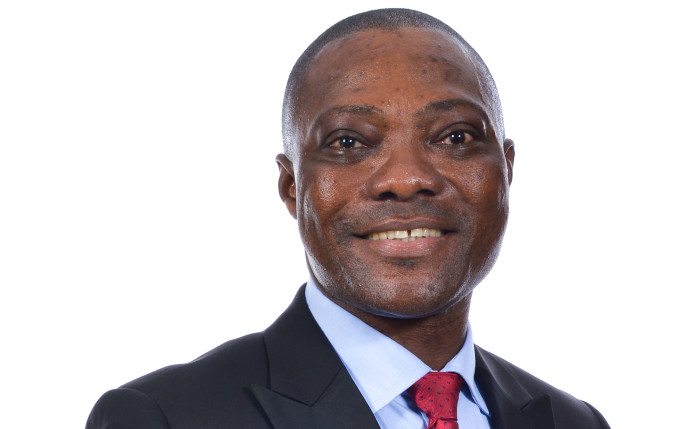 "Constant engagement" with government and "continuous education in terms of what we are doing so they know what is coming or is not coming" lies at the core of Gold Fields' successful relationship with the Ghanaian government according to Alfred Baku, executive vice president for West Africa.
Gold Fields is to invest $1.4bn to extend the life of its Damang mine by eight years following negotiation of a "development agreement" with the Ghanaian government which has reduced taxes to be paid by Damang as well as the group's flagship Ghanaian mine – Tarkwa.
Gold Field's situation contrasts sharply with that of AngloGold Ashanti (AngloGold) which is at loggerheads with the Ghanaian government over the future of the Obuasi mine which has been shut down and is currently overrun by illegal miners.
In May, AngloGold revealed it had taken the Ghanaian government to the Washington-based International Centre for Settlement of Investment Disputes (ICSID) and asked for an urgent order to force the government to, " amongst other things, re-instate military security and restore law and order to the Obuasi mine."
AngloGold said at the time, "if allowed to continue unchecked, this occupation of the lease area by illegal miners significantly undermines investor confidence and gravely threatens the long-term viability of the mine."
The illegal mining situation was the main reason that Randgold Resources backed out of a possible JV with AngloGold Ashanti on Obuasi and Randgold CEO Mark Bristow subsequently lambasted the Ghanaian government's attitude.
Bristow cited a "complete lack of Government support" over plans for Obuasi and commented "we have made many attempts to invest in Ghana and we have always been rattled by the intervention at the political level for big investments which is quite aggressive."
Asked for AngloGold's view on this apparent dichotomy in Ghana senior vice-president investor relations Stewart Bailey pointed out that the group's Iduapriem mine – which was also located in Ghana – was operating normally and with none of the problems that had affected Obuasi.
He commented " we are in dialogue on an on-going basis with the host governments and communities in the nine countries where we operate regarding the day-to-day running of operations as well as plans for their future.
"That includes Obuasi where we had achieved the required approvals in 2014 to place the mine on limited operations whilst we worked on a feasibility study for its redevelopment. The invasion of the mine by illegal miners – now in its ninth month – remains an extremely unfortunate and inexplicable anomaly for us across our portfolio that we hope the authorities will be able to resolve soon."
Asked about the Ghanaian government's apparently lenient attitude to illegal mining Baku replied, " We are concerned about illegal mining and it is something that we as a Chamber have taken up because if it is not well-managed then the spillover is going to come our way as well."
Baku said there was some illegal mining on parts of the Damang lease but it was taking place away from the operational zones. He commented, "We have engaged with the traditional chiefs and the police to try and get them off. We believe the Minerals Commission will set aside an area where they can carry on with their activities."
Baku said Gold Fields was targeting production of one million ounces of gold annually from the West African region. He agreed with a questioner at an investor presentation held in Johannesburg on Monday that this implied possible merger and acquisition activity by Gold Fields given that combined production from Damang and Tarkwa would only amount to around 800,000oz annually.
"We definitely need a third mine to get us there so we are busy working with the M&A team to see if we can find that third mine," Baku commented.
Gold Fields CEO Nick Holland added that the acquisition of a third mine in West Africa was "aspirational" and commented, "it may happen. It may not happen."