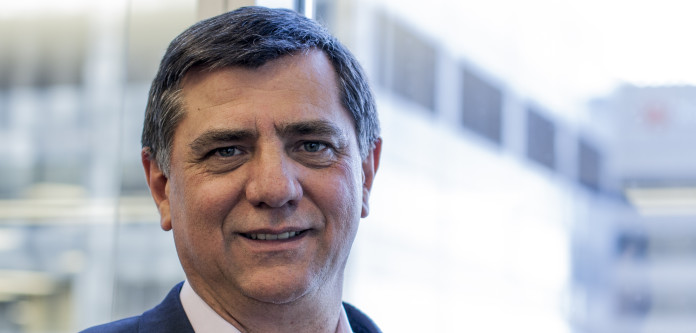 GOLDEN Star Resources, a New York-listed gold firm operating in Ghana, has earmarked the second half of 2017 as a period in which it will start to establish its credentials as a mid-tier producer.
"The over-arching goal is to create a less complex company that isn't chasing ounces with a difficult metallurgy. If we get to 300,000 ounces a year, we will be at mid-tier status," said Sam Coetzer, CEO of Golden Star.
The company announced first quarter production of 57,795 oz on May 3 and guided to full-year production of between 255,000 to 280,000 oz. The top end of that range was likely to be achieved, said Coetzer.
This is despite falling behind development levels at the company's key project, Prestea underground, which will deliver an grade of 15 grams per tonne. Golden Star already operates an open pit at Prestea.
The company has also developed an underground section of its other mine – Wassa – which combined with another its respective open pit has given Golden Star four sources of ore and "the levers" for operational flex and to grow production.
The average grade at Prestea after moving underground will increase about seven times; 2.5 to three times for Wassa. But it's Prestea underground that seems to matter most: "Prestea is where we see the uplift," said Coetzer.
Despite the delays at the underground project, partly related to inexperienced staff at the new operation, Coetzer said he expected commercial production to begin in the third quarter of its financial year.
Prestea underground is also a major part of Golden Star's cash generation objective. After some $13.5m in convertible debentures are redeemed in June, funded from cash, the company will begin to produce net cash.
Assuming a $1,200/oz gold price and all-in sustaining costs of $800 to $850/oz, Golden Star hopes to achieve a $400 cash margin. As the capital intensive period of the two underground projects tapers, and assuming fixed costs remain fixed, the company could generate $70m in free cash flow a year.
"I hate to put this kind of figure out but the fact is that we have a very disciplined approach to our margin. But it's all about creating a solid foundation, a base, from which to grow the company," he said.
"Golden Star reported its highest production since ceasing refractory operations in Q3/15," said Andrew Breichmanas, an analyst for BMO Capital Markets commenting on the firm's first quarter numbers.
"The company appears poised to achieve full-year targets with costs already in the guidance ranges and production poised to increase through the remainder of the year," he said.
"While demonstrating progress with the non-refractory strategy is encouraging, milestones anticipated in Q3/17 should provide greater certainty around operational performance and evidence of its capacity to generate cash," he added.
Shares in Golden Star have bounced somewhat since the beginning of the year. After touching a dollar in February there have been two bouts of selling, the latter from the end of March.
The re-balancing of the VanEck Vectors Junior Gold Miners (GDXJ) ETF, which became too large for its index, is to blame. "We are extremely frustrated just like other companies that have been re-weighted by GDX," said Coetzer.
Golden Star is currently trading at 68 US cents per share, its lowest level since mid-December.