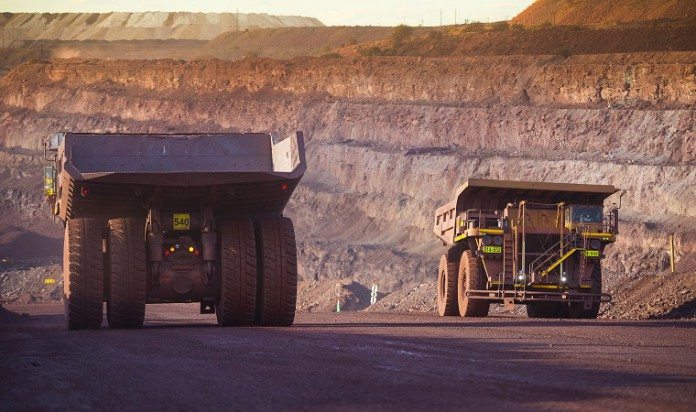 PRESSURE in the iron ore market grew as a brief revival was promptly snuffed out as speculators sold futures amid concern at record inventories at ports in China.
"Iron ore currently holds the title of being the weakest commodity product," Xu Huimin, an analyst at Huatai Futures in Shanghai told Bloomberg News. "Traders absolutely don't wish to hold it. I guess pressure from the arrivals of future shipments is too great."
Benchmark spot prices tumbled toward $60 a dry ton. At $62/t earlier today, the mineral was about 10% weaker in the past week and 17.4% over the last 30 days.
Port inventories of iron ore were at 131.95 million tons, said Bloomberg News citing Shanghai Steelhome E-Commerce Company.
That is near the 132.5 million tons record of March and up from 100 million a year ago, it said.
China accounts for about two-thirds of global cargoes of iron ore.