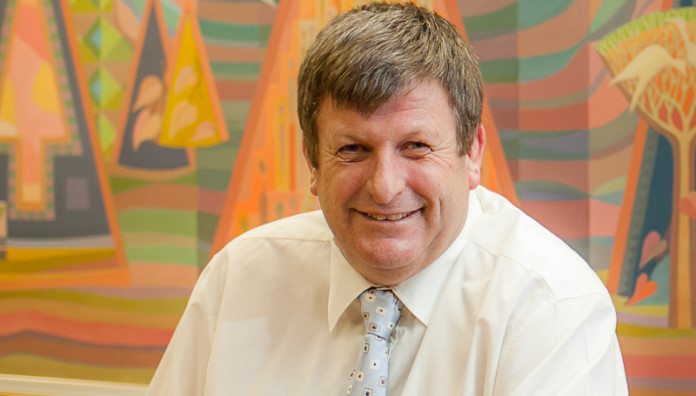 THE 'customary' slow start to the calendar year was behind a 7% quarter-on-quarter drop in production at Harmony Gold, but the firm said its 1.05 million ounce full-year target was "well within reach".
Output for the March quarter, the third of Harmony's financial year, came in at 258,330 oz (Q2: 276,401 oz) with significant declines in production at the Unisel, Bambanani and Joel mines. Surface production was almost level with the second quarter's production.
"The fundamentals underpinning our mine plans enable us to achieve our annual production guidance," said Peter Steenkamp, CEO of Harmony in the firm's March quarter and nine month report. "Safety, costs and grade continue to be a focus and higher production in the fourth quarter will drive down unit costs," he added.
All-in sustaining costs (AISC) increased 10% in dollar terms to $1,246/oz or 5% higher in rands to R529,409/kg. However, a gold hedge for 432,000 oz at an average rate of R682,000/kg for about two years from June 2016, protects a fifth of Harmony's production. The firm also has a currency hedge in place.
It said today that the hedging strategy had strengthened the firm's operating free cash flow margin which was about 8% in the nine month period. The company had a price received of 573,229/kg for the nine months.
Underground recovered grade also remains above five grams/tonne and AISC for the nine months ended March 31 stood at R1,170/oz or R516,630/kg. Steenkamp has targeted improved grades at Harmony's mines in South Africa although it has led to a decision to cut short the lives of certain operations such as Kusasalethu.
From a financial perspective, the company reported a production profit of R1.8bn for the quarter taking profit for the nine month period to R3.3bn or $239m.
The company provides a full operational and financial run-down of its figures at the interim and full-year points of its financial year.
Harmony said in February it would pay a 50 South African cents per share dividend. This was after posting robust results in which it whittled net debt down to R289m in the six months ended December 31. There was no update on movements in Harmony's net debt position.