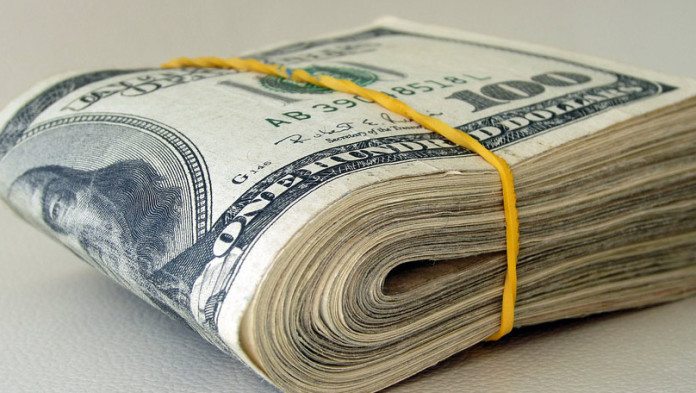 ACACIA Mining owed the Tanzanian government $190bn related to alleged under-declaration of concentrate exports between 2000 and 2017, according to notices of adjusted assessment from the country's revenue authorities.
Of this amount – which is more than the combined market values of BHP, Rio Tinto and Anglo American – some $40bn represented unpaid taxes, and the balance of $150bn was in penalties and interest. "Acacia disputes these assessments," it said in a statement on July 24. "The company is considering all of its options and rights and will provide a further update in due course."
Shares in Acacia dropped a fifth to a market value of £755m ($984m) which marks an 18 month low and its third lowest market valuation in five years.
The tax claim by the Tanzanian Revenue Authority followed two presidential committees which investigated the value of undeclared mineral concentrates in certain shipments from Dar-es-Salaam port in March. The Tanzanians subsequently slapped a ban on further exports which has imperiled the future sustainability of Acacia's Bulyanhulu mine.
Acacia has taken the matter to international arbitration but has said that it prefers direct negotiation. The Tanzanians have asked to negotiate with Barrick Gold, Acacia's 64% shareholder – a step Brad Gordon, CEO of Acacia, said recently had left him disappointed.
Acacia said in May it had verified data showing that some 277 containers at Dar-Es-Salaam contained roughly 26,000 ounces of gold with each container holding an average of 100 oz of gold, three kilograms of silver, and 3,000 kg of copper. This was equal to about a month's production from Acacia's two mines.
In contrast, the First Presidential Committee report said the containers held minerals consisting of 250,000 oz of gold which would be equal to 12 months of total production from the mines as per Acacia's published data. Acacia said it had numerous reports with "many international auditors" attesting to this data which the committee did not consult.
The implication of the committee's findings is that Acacia's Bulyanhulu and Buzwagi mines each produce more than 1.5 million oz of gold annually.
"This would mean they are the two largest gold producers in the world; that Acacia is the world's third largest gold producer, and that Acacia produces more gold from just three mines than companies like AngloGold Ashanti produce from 19 mines, Goldcorp from 11 mines, and Kinross from its nine mines," said Acacia at the time.
"In conclusion, we do not understand the findings of the Committee and believe that they contain significant discrepancies compared to all previous data analysed," the company said. Acacia said its data stretched back more than 20 years.
Said Acacia today: "As we have stated previously, Acacia refutes each set of findings and re-iterates that it has fully declared all revenues. We have yet to receive copies of the reports issued by the First and Second Presidential Committees. The allegations made by the First and Second Committees are included in the matters that both BGML and PML [Acacia subsidiary companies] have already referred to international arbitration".