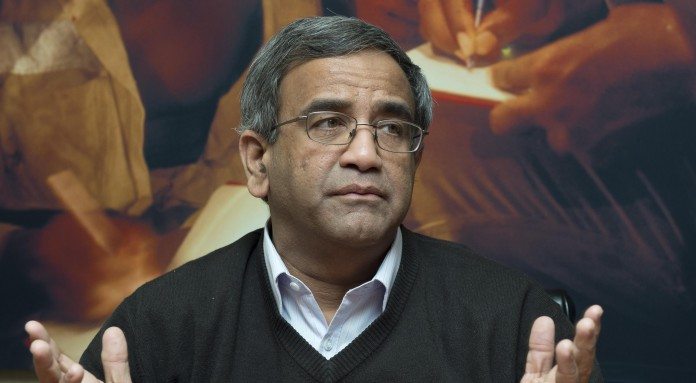 AngloGold Ashanti is close to a decision to re-open the Obuasi mine depending on the outcome of talks with the Ghanaian government to finalise an investment development agreement and "obtain the requisite consents and approvals."
The full plans are to be presented next quarter subject to finalising the talks with government according to AngloGold Ashanti group planning and technical executive Graham Ehm.
Speaking at the presentation of AngloGold Ashanti's results for the six months to end-June in Johannesburg on Monday, Ehm said it would take about a year to re-establish operations at the mine with production slated to start at a rate of 200,000oz of gold annually from the second year.
This would rise to 300,000oz/year for the first 10 years and then to 400,000oz/year once the high-grade Block 11 is developed.  Ehm estimated the new Obuasi life-of-mine at more than 20 years during which it would produce more than 8m oz of gold in total. He added that, "we anticipate having everything in place before the end of the year."
This is the latest development in a roller-coaster ride for Obuasi over the past three years during which the loss-making mine was shut down and then offered as a proposed JV to Randgold Resources which looked it over but walked away in December 2015.
Obuasi was then overrun by illegal miners from January 2016 which the then Ghanaian government inexplicably did nothing to prevent. That forced AngloGold to take legal action against the government through international arbitration.
In August 2016, AngloGold CEO Srinivasan (Venkat) Venkatakrishnan said that any move to re-open the mine would need "an iron-clad commitment from the government that this will not happen again."
The situation at Obuasi then swung 180 degrees in AngloGold's favour from the end of 2016 when a new "business friendly" administration took over in Ghana following elections in which it clearly indicated support for Obuasi in its election manifesto.
Asked about the estimated capital cost of re-opening the mine Venkat replied, " we are  still doing the work in terms of capital but it will be significantly lower than what was originally contemplated which was in the order of $800m to $1 billion. We will put out exact numbers once we have completed our engagement with the government ."
He added that "all options remain open" when asked whether AngloGold intended going it alone on the re-development of the mine or whether the group might look to find a JV partner to share the cost.
Turning to the issue of illegal mining Venkat commented, "obviously, we are seeking a commitment on security. The government has already taken steps to ensure security not only at Obuasi but across all Ghanaian operations.
"There are no longer any illegals at Obuasi and the government has taken a clear view that they would rather support structured large and small-scale mining as opposed to illegal mining."
Venkat declined to provide a number for the costs that AngloGold had incurred as a result of the illegal invasion of Obuasi and side-stepped a question on whether these could be recouped from government commenting, "all of this will be part of the discussions with government."