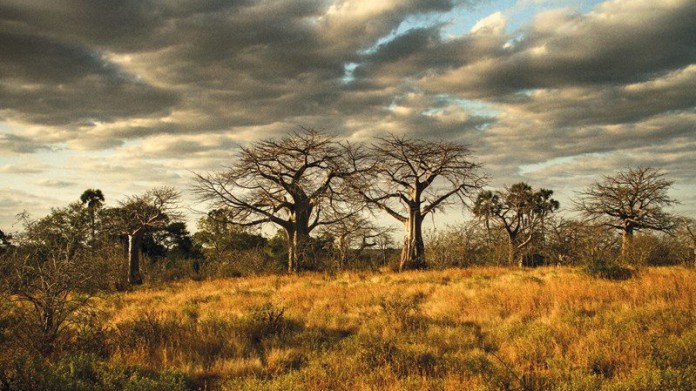 TANZANIA remains "… a good place for a mining company to operate", according to Eric Zurrin, the newly appointed CEO of London-listed Shanta Gold, even though the company is being forced into major changes to adapt to the punitive new regulatory environment being enforced by the Tanzanian government.
So far the investment tide is running against Shanta – and other affected Tanzanian operators such as Acacia Mining – as investors vote with their feet and sell out of the shares.
The Shanta share price has taken a hammering dropping 74% over the past 12 months which is worse than the 68% fall experienced by Acacia Mining over the same period even though Acacia has had a far worse time of it – so far – with the Tanzanian government than Shanta.
That drop has directly affected Shanta's management because – amongst the changes made was a decision by senior management including Zurrin – to replace cash bonuses with discretionary share awards in addition to taking an average 15% reduction in gross cash salaries.
Zurrin is not unduly fazed commenting: "Management is confident and has aligned itself more with the shareholders and I feel very excited looking ahead to the next 12 months during which we will deliver through increasing production as well as free cash flow".
NEW BLOOD
Zurrin replaced former CEO Tony Bradbury because the Shanta board felt an executive with a different set of skills was needed to guide the company through the new situation. Zurrin has a financial background while Bradbury had a technical background.
Zurrin reckons he has the technical side covered with the promotion of Scott Yelland to COO, and he stresses the balance and flexibility in the new top management team.
Other changes include a 40% reduction in the workforce at Shanta's only operating mine – New Luika – while a cost reduction programme targeting $5m in annual savings has been implemented.
The bad news is Zurrin's calculation that the $5m annual saving will simply offset the increase in royalties that Shanta will have to pay following the increase in royalty rates levied by the Tanzanian government to 6% from the previous level of 4%. Zurrin reckons that will add $40/oz to Shanta's all-in sustaining costs (AISC).
A number of Tanzanian nationals have been promoted to "key leadership roles in the company and to the executive committee" as part of a strategy to make Shanta more Tanzanian, although Zurrin maintains the appointments were made on merit. According to a company statement that makes Shanta "… now better positioned with highly qualified Tanzanian individuals in senior management positions assisting with in-country relations across all levels of government".
VAT FREEZE
Other measures implemented by management include the "internalization" of a number of contracts so as to avoid paying value-added tax (VAT) on deals with outside contractors. The reason for that is the freeze on VAT refunds which has been implemented by the Tanzanian government across the entire private sector.
As of end-September, Shanta was due $15.8m in VAT refunds which is a huge amount for a company that lost $2.1m in the six months to end-June after losing $8.4m in financial 2016.
There are still a number of outstanding issues which Shanta does not yet have finality on although Zurrin reckons the company should be in a better position to deal with them than Acacia and AngloGold Ashanti which operates the Geita mine in Tanzania.
The first is the question of the "free carry" of a 16% equity stake by the State in any mining company which Acacia has been forced to accept. Zurrin points out that, unlike Acacia, Shanta does not operate under a Mine Development Agreement (MDA) through which a mining company typically received various tax breaks.
"We have had no tax breaks so we do not think we are liable for this 16% free equity stake requirement but we have not had contact with Government on this point."
Then there's the issue of mining companies having to list their shares in Tanzania. According to Zurrin that requirement applies to holders of SML's (special mining licences) which are part and parcel of MDA's.
Shanta does not have an MDA or an SML – it holds an ordinary mining licence – so Zurrin feels again that this requirement will not apply to Shanta.