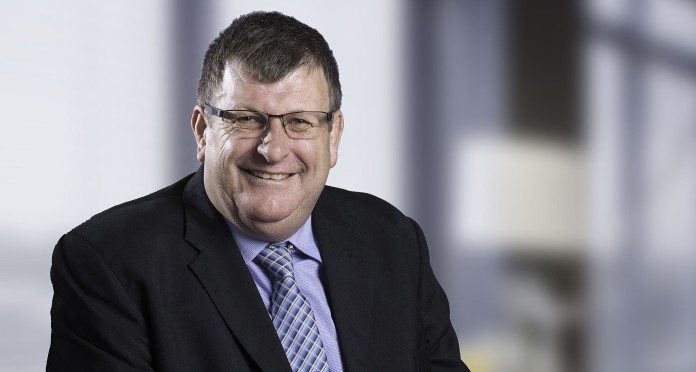 HARMONY Gold kicked off its 2018 financial year in promising fashion reporting higher gold production at most of its underground mines in the first quarter although on a year-on-year basis, the company was not assisted by the rand gold price which was lower.
Total gold output was about 15,000 ounces higher quarter-on-quarter at some 290,644 oz which includes Hidden Valley, Harmony Gold's Papua New Guinea (PNG) mine, where production was heavily down. In July, Harmony embarked on an investment plan to expand the operation to 180,000 oz a year, equal to 1.2 million oz over its seven-year life of mine.
Of the South African underground mines, only Bambanani and Kusasalethu produced less gold quarter-on-quarter. In terms of cash margin, however, there were leakages at Joel and Kusasalethu, and a positive turnaround in cash margin at Target 1. All in all, the cash margin was 2% after being break-even in the preceding June quarter.
The biggest hemorrhage was at Hidden Valley.
"This has been planned and communicated since we acquired and announced the investment plan in Hidden Valley," said Lauren Fourie, a spokeswoman for Harmony Gold. "The four month plant stoppage was due to the ore gap caused by delaying the stage 5 and 6 investment – a decision made when we still held Hidden Valley 50:50 with Newcrest."
"The ore gap allowed us to do upgrade and maintenance work on the plant and crusher. But this was always planned for," she said. "Hidden Valley will start processing again at the end of November. The investment plan is on budget and on schedule." Harmony Gold bought Newcrest's stake in the mine for $1 in 2016 with a view to developing it for $180m.
The acquisition of Newcrest's 50% stake in Hidden Valley was the first substantive decision of Harmony CEO, Peter Steenkamp since his appointment in November 2015, along with a plan to high grade Kusasalethu and reduce its life of mine from 25 years to six. Since then, however, it has become clear that Harmony is a company in significant transition.
On October 19, the company said it would buy AngloGold Ashanti's Moab Khotsong mine (which included Great Noligwa which has been incorporated earlier by AngloGold) for $300m. The transaction will add more than 250,000 ounces a year in additional gold production – an increase of about 25% on current production, and boost Harmony's gold resources by some 38% to some 17.5 million oz.
Harmony said today the circular relating to the proposed acquisition of Moab Khotsong would be posted to shareholders at the beginning of December. "The recently announced Moab Khotsong acquisition will further enhance free cash flows and enforces Harmony's belief that it offers an attractive investment case," said Steenkamp in a statement.
Asked for details regarding how Moab Khotsong would add to Harmony's investment case, Fourie said there was the possibility of extending the mine's life. "Harmony is a mining pillar specialist (currently mining the pillar at Bambanani – one of the highest, lowest cost mines in South Africa) and believe we will be able to extend the life of mine and enhance the reserve by mining the pillars and isolated blocks of ground at Great Noligwa.
"We don't expect this to entail a significant amount of capital – but can only give further detail when we take over the assets," said Fourie.
As for Wafi-Golpu, Harmony's prospect in PNG, the group said it was negotiating with the authorities regarding the grant of a special mining lease. An optimised feasibility study on the project was scheduled for publication in March. Harmony shares Wafi-Golpu with Newcrest.