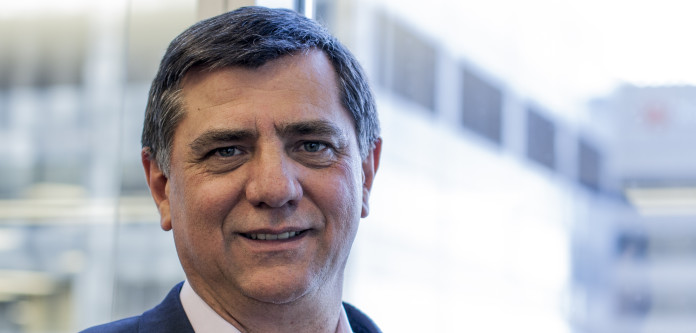 GOLDEN Star Resources turned in record third quarter production from its Ghana operations, but analysts are cautious about the stock's prospects amid surprise news it will become an exclusively underground miner until further notice.
Shares in the company, which are traded in New York, have held up well over the last 12 months. At the current price of 77 US cents per share, the stock is about 10% stronger than a year ago as it has grown gold production and become profitable.
One analyst has a target price of $2,00 per share. "We continue to believe that Golden Star offers low risk production growth and significant exploration upside yet trades at a 40% discount to peers," said Nana Sangmuah, an analyst for Clarus Securities on November 2.
On November 1, Golden Star posted a year-on-year 64% increase in third quarter production to 73,827 ounces of gold. There was record output from the Prestea open pits for the fifth consecutive quarter. Net income attributable of $12.1m for the quarter represented a $35m turnaround year-on-year.
"Golden Star's gradual transition to a low-cost producer is starting to show results, with a marked decline in operating costs despite the lower grade at the Wassa underground during the quarter," said Desjardins Capital Markets.
"As the underground operations ramp up in 2018, we expect cash costs to further decline. Given the outlook for improving operations, a stabilized balance sheet, capex spend nearing completion and further upside to be uncovered through additional exploration, we believe Golden Star shares are well-positioned for a re-rating," it said.
Prestea is located in south-western Ghana and is about 40km from Golden Star's other asset – Wassa – which has open pit and underground operations combined. Prestea was exclusively open pit but underground mining has been developed in order to replace open pit output which are due to be depleted in the first quarter of 2018.
"At the end of the third quarter, we are on track to achieve our consolidated 2017 full year production guidance on all stated metrics," said Sam Coetzer, CEO and president of Golden Star. The company guided to 255,000 to 280,000 ounces of gold earlier this year. He added, however, that Wassa would delay the pushback of the operation's main pit "… until when the gold price is higher and the open pit will deliver higher margin ore". As a result, Wassa will become solely underground.
Whilst recognising the strong production numbers, analysts were surprised by the decision. "We see the loss of open pit material as reducing operating flexibility … with negative net asset value implications as noted above," said Scotiabank on November 2.
Credit Suisse said shares in Golden Star were due to underperform whilst clarity was missing on Wassa's open pit development as well as the scale of expansion potential at the underground section of the mine. It also said it was looking for further derisking of the firm's balance sheet risks. Golden Star ended the quarter with $30m in cash, but it had $42m of negative working capital, and $82m of long term debt.
Said Coetzer: "Although Cut 3 of the Wassa Main Pit is very economic at today's gold price, its short term rate of return, as a result of the capital involved to do the pushback, would not be beneficial to Golden Star at this stage.
"Therefore given the outperformance of Wassa Underground, we decided to maximise near-term free cash flow by prioritising the feed of higher grade, higher margin underground ore to the processing plant".
Gold production would be lower than previously expected next year, but free cash flow would be stronger, said Coetzer. This would strengthen the firm's financial position, he said.
"We also still retain the optionality of implementing Cut 3 in the future when our cash balance is higher, thus minimising the risk to our balance sheet. Golden Star now has tremendous flexibility in the life of mine plans for both of our operations and we'll continue to take disciplined decisions," he said.