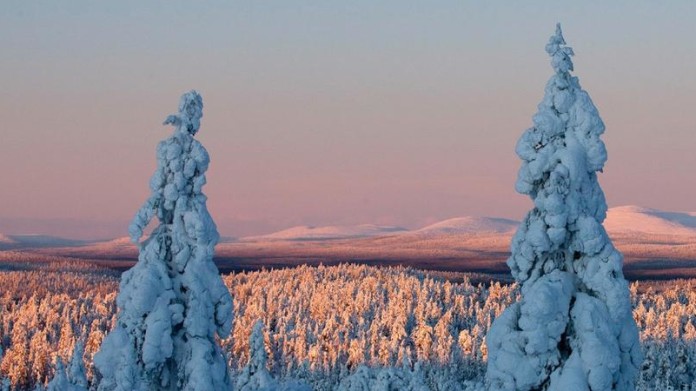 GOLD Fields finally recouped some of its investment in Arctic Platinum (APP), a palladium and platinum project situated in the northern reaches of Finland on which it last spent serious money in 2004.
It was in that year that further work on APP was suspended after Gold Fields had already spent $90m exploring and developing the prospect. The group was eventually deterred from taking APP further owing to the the $200m increase in its capital cost (to $500m) and a deterioration in market conditions which made the project less interesting.
When it first had the APP, however – around 2001 – the palladium price was hovering at around $1,000/oz – a level similar to today.
Then in 2005, it dusted APP off following a preliminary agreement to sell it to North American Palladium, which would be the developer. It was hoped at the time the mine would produce 400,000 to 450,000 oz/year of platinum and palladium.
Gold Fields said today it had sold Arctic Platinum to a Finnish subsidiary of private equity fund CD Capital Natural Resources Fund III (CD Capital), headquartered in London, for $40m. The purchase price comprises $40m in cash and a 2% net smelter return royalty on all metals produced should the mine be developed with 1% capped at $20m and the balance uncapped.
The transaction, which included full payment of the cash consideration, was completed today. "The divestment of APP is consistent with our strategy of divesting non-core assets, and reinforces the focus that Gold Fields continues to show in relation to its asset portfolio," said Nick Holland, Gold Fields CEO, in a statement.
"We are pleased to have balanced the purchase price between up-front cash and continued long-term exposure through the royalty," he said.
The sale includes all of the project assets for APP including the Suhanko mining licence (and associated real estate), all other mining and exploration properties, project permits and all other project related assets, the group said.
"CD Capital continues to build its own portfolio of development assets, and we have been impressed with their professional approach and commitment to the transaction and the project. We wish them every success in the development of the project," said Holland.
Gold Fields has sought to refresh its portfolio of mines and projects in the last 18 to 24 months, unveiling new spending in West Africa and Australia, including the exciting Gold Road Prospect in Western Australia.
Some analysts think that Gold Fields still needs to hunt for additional deals in order to keep production steady at about 2.2 million oz/year after 2023. If the company fails to do this, production may fall to two million ounces annually from that year. "In our view, a catalyst for change would need to come from a new good project," said Adrian Hammond, an analyst for Standard Bank Group Equities last year.