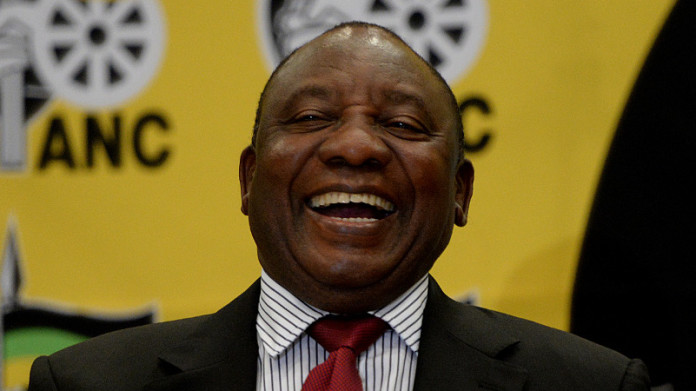 SOUTH African deputy president, Cyril Ramaphosa, promised to restore regulatory certainty to the country following two terms under current president, Jacob Zuma, which have been marred by maladministration and corruption.
Touching on a number of issues ranging from how Zuma will step down as president of the country to achieving a balanced national budget this year, Ramaphosa told Bloomberg News on the sidelines of the World Economic Forum in Davos, Switzerland, that he would correct "… issues of regulatory uncertainty".
"We now have a better story to tell to the ratings agencies. Some of the things that they were worried about, we are putting right now," he told the newswire.
"We are more stable. We are correcting issues of regulatory uncertainty. We are also addressing issues of where growth of our economy will come from and we are also addressing issues of state-owned enterprise reform. It is not like last year, or a year ago, when we were all over the show. We've got a game plan," he said.
There are two legal issues to be played out in February that will address mining industry regulations. One is a High Court hearing between February 19 and 21 to have mines minister, Mosebenzi Zwane's Mining Charter redraft set aside. This will be heard by a full bench of judges after it was postponed in December.
The second, also in February, is a decision on a December hearing in which the Chamber of Mines argued that previous empowerment deals that had not succeeded or where the previously disadvantaged South Africans had sold their shares, ought to be recognised in perpetuity. The opposing view of the Department of Mineral Resources is that mining companies must keep on empowering themselves in perpetuity.