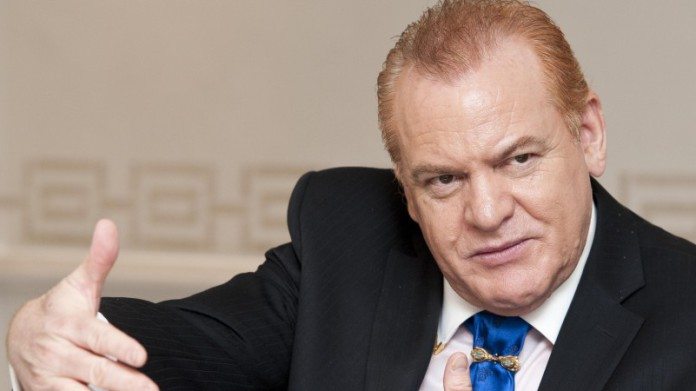 GOLD Fields said it was in "a comfortable position" to embark on another "high capex year" as it extended operations in Ghana and forged on with a new mine in western Australia.
This followed a reasonable performance in 2017 in which the group beat its forecast production metrics on gold output (marginally) and costs, and produced a 90 South African cents/share total dividend, albeit below the 110c/share paid in the previous financial year.
But the group will also be discomforted by developments in its African operations in Ghana and South Africa in particular where a strengthening of the rand against the dollar will place upward pressure on all-in sustaining costs (AISC), while at Tarkwa, an employee union decided to dispute in the local courts a decision to implement contractor mining which would replace the current owner-miner operating model.
There's also South Deep, Gold Fields' South African mine. It failed to meet its 315,000 ounce production target as set down in a 'rebase plan' of February 2017 by some 11%. Whilst a production target of 500,000 oz/year has been retained, this would not now be achieved until 2022 compared to the previous 2020 target. The execution of the full mining value chain at South Deep "… remains sub-optimal," said Gold Fields.
Gold Fields CEO, Nick Holland, celebrates 10 years at the helm with the company firmly in transition mode. Excluding its high capital intensive projects at Gruyere, a project in western Australia, and the extension of Damang in Ghana, the company was healthily cash flow positive to the tune of $329m. Including the projects – which collectively racked up growth capital expenditure of $216m – the company was marginally cash negative at $2m. Total capex in the year, including sustaining capital, came in at $840m.
"If South Deep growth and the Damang reinvestment of $17m and $115m, respectively, are excluded, then the mining operations generated $441m," said Holland. "This places Gold Fields in a comfortable position to take on another high capex year in 2018 as both Gruyere and Damang progress toward completion." he said.
Total capex for the group in the current financial year was put at $835m of which $286m was growth capital consisting of $105m for Damang, $145m for Gruyere and $36m for South Deep. Another $83m has been budgeted for Salares Norte, a project in Chile.
The Salares Norte project, extension at Damang and Gruyere growth project, as well as other efforts for reserve renewal at Gold Fields' established Australian assets, were unveiled in early 2017 at which point Holland said they would "safely maintain the firm's gold output at above two million ounces a year for five to seven years.
The dividend payment in in line with policy to pay 25% to 35% of net earnings and suggests a level of comfort with the state of affairs, despite headwinds. Given the near cash breakeven position, net debt trended up slightly to $1.3bn at year-end compared to $1.2bn in December 31 2016. On a net debt to earnings before interest, taxation, depreciation and amortization (Ebitda) basis Gold Fields said its balance sheet was in "a strong position" at a ratio of 1.03 c versus 0.95x.
Net earnings were $138m equal to $0,17 cents per share.
CURRENCY HEADWINDS
2017 gold production came in at 2.16 million, 1% higher year-on-year. The cost performance was excellent with AISC at $955/oz, a decline of 3% year-on-year. For 2018, however, the picture looks slightly different.
Gold Fields said it was banking on AISC of between $990 to $1,010/oz – an increase of up to 5.8% – owing to an assumed exchange rate of R12 to the dollar which would account for 4% of the increase. The balance was down to increases in costs in local currency terms.
This would impact South Deep which is already scaling up slower than expected. Production in 2018 for South Deep would be 322,000 oz, 10% below the rebase plan. It did, however, expect all in costs (AIC) to come in lower at R540,000/kg compared to R567,910/kg as per the previous estimate. The current rand gold price is R508,902/kg.
In Ghana, Gold Fields said it was watchful of a court case initiated by the Ghana Mineworkers Union which is disputing the firm's decision to adopt contracting services on Tarkwa after failing to reach wage increase agreements. The contractor appointed to take over mining had agreed to re-employ "a large number of the 1,700 employees affected", but the has union contested that the decision is unlawful.
"A hearing has been set down for mid-February 2018," said Gold Fields. "An update regarding the hearing will be provided once the legal process has run its course," it said. Production from Tarkwa