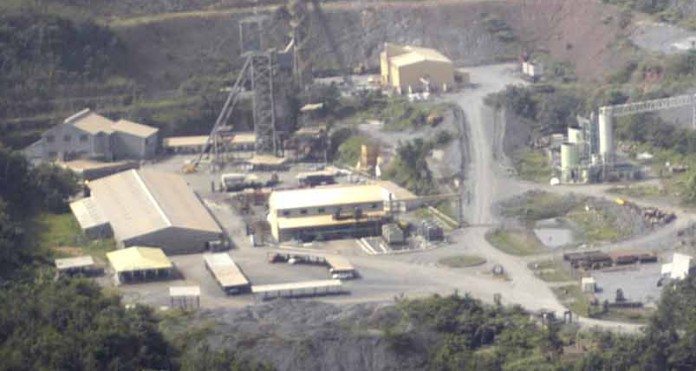 ANGLOGOLD Ashanti collected a bit of flak from some analysts today for its decision to allocate $500m to the redevelopment of Ghana's Obuasi underground mine having already disposed of profitable South African mines.
It was scepticism that AngloGold CEO, Srinivasan Venkatakrishnan, said he welcomed. "As you know, I'm a glass half-empty kind of person," he said. "It's not a bad thing that you are sceptical." In response to an earlier question, he said he appreciated Obuasi had "… a checkered past", but said the team drafted in to redesign the mine "… hasn't led you down for the last five years. So give us another two".
The team referenced by Venkatakrishnan were behind the development of Sunrise Dam and Tropicana, two Australian projects AngloGold developed successfully. The task at Obuasi is quite different in the sense that the business environment is less stable than Western Australia, and that the mine's operating history is far more complex.
Graham Ehm, group planning and technical director for the group, acknowledged as much, saying that of the demolition, refurbishment and new development Obuasi required, it was the refurbishment that was most daunting, akin to "… peeling an onion". Obuasi has been in existence for some 130 years of which the last 20 years or so have been under the control of AngloGold – and many of those have been fraught, tense, and unprofitable. On the upside, re-developing Obuasi is not as hazardous as a greenfields project.
Obuasi has been a fallow asset for AngloGold over the last two years, ever since the group decided to mothball it – a development that led to its invasion by thousands of illegal miners. This sent the group to international arbitration amid seeming diffidence by the Ghanaian government, then in election mode.
Having settled somewhat, Ghana is in a different space and looks set to approve new agreements that hopefully put a cap on the surprise element of having to operate there. Fiscal stabilisation, rehabilitation, and artisanal mining risks have been addressed in a new dispensation with the Ghanaians, currently readied for parliament's imprimatur.
Some 2,000 to 2,500 people will be employed at Obuasi, less than historic levels which was as much as 10,000 in the past. Ehm said the mine would be more mechanised rather than hand-held mining; a mining contractor would be retained to help with the initial process of achieving this. "There is an orebody there, you can touch it. So this is an execution piece. That is the risk," he said.
Venkatakrishnan also argued that the $300m from selling Moab Khotsong to Harmony Gold, and Kopanang to Heaven Sent, a Chinese grouping, will help retire some of AngloGold's South African domiciled debt. Overall group exposure to South Africa also falls to between 13% and 10%, he said. But was the future of Moab Khotsong "so terrible", asked Johann Steyn, an analyst for Citi?
"It [Moab] is profitable in terms of cash flow, but there is a reinvestment required," said Venkatakrishan. "And the payback is much longer." Obuasi has a payback of about six years. It becomes cash flow positive in about four to five years. What this says about the increasing depth of South African mines is implicit.
The plan wasn't universally disliked either. Goldman Sachs said "… the Obuasi redevelopment plan is a step in right direction". The capex number was "… less than our expectations with first gold pour next year". Said RBC Capital Markets: "With Obuasi restarting, growth from Kibali [AngloGold's Congo mine] and the potential for Gramalote medium term [a mining project in Colombia], Anglogold is in a favourable position in regards to replacing its reserves at declining costs.
"Trading on 0.86x NAV, Anglogold continues to screen exceptionally well on a value basis. We continue to rate Anglogold Outperform," it said. Shares in AngloGold Ashanti ended the day in Johannesburg 3.8% lower. The company has a market value of R47.7bn.