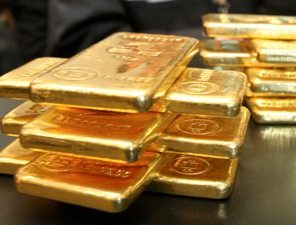 Barrick Gold is proposing a 50/50 split between subsidiary Acacia Mining and the government of Tanzania of the "economic benefits generated by Acacia's operations."
In its March quarterly report published in Toronto on April 23 the Canadian major gold producer – which holds a 64.9% stake in Acacia – added that "the government's portion would be delivered primarily in the form of royalties, taxes and a 16% free carried interest in Acacia's Tanzanian operations, in line with the country's new mining law." Barrick has already offered to make a payment of $300m to the Tanzanian government as a "goodwill gesture".
Acacia's former CEO, Brad Gordon, and its former CFO, Andrew Wray, both resigned in November last year some two weeks after Barrick announced its intention to negotiate a new framework agreement with the Tanzanian government. Gordon said he was returning to Australia for "family reasons" while Wray was "pursuing an opportunity elsewhere."
The Barrick statement commented discussions underway with the Tanzanian government on the proposed framework agreement for Acacia's operations in the country have been "constructive and continue to progress.
"Detailed legal agreements concerning the implementation of the conceptual framework are now being drafted. Barrick has continued to engage with independent directors of Acacia during this process and Acacia is supporting Barrick in its on-going discussions.
"We continue to target the first half of 2018 for the completion of a detailed proposal for review by Acacia."
The dispute between Acacia and the Tanzanian government erupted in April last year when the government said it intended blocking exports of gold concentrate by Acacia after presidential reviews claimed it owed "tens of billions of dollars" in unpaid tax, penalties and interest.
In October last year, Acacia stressed in a statement that final acceptance of the framework agreement lies with Acacia's minority shareholders. Over the last year since the dispute erupted Acacia shares have plunged 68% on the London Stock Exchange.