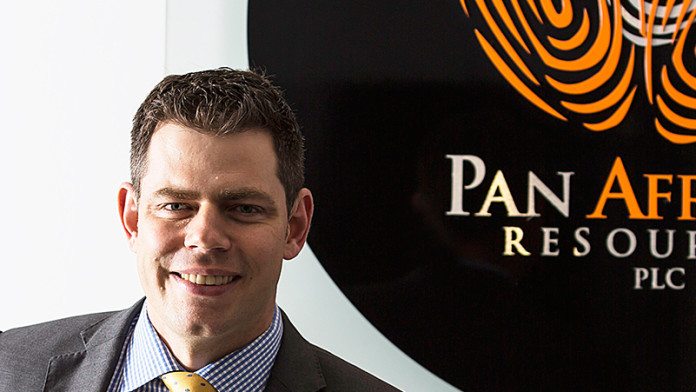 PAN African Resources (Pan African) will collect R126m from the sale of shares owned by empowerment partner, PAR Gold Proprietary – funds that will offset the impact of R160m in retrenchment costs it will incur after closing the underground shafts of Evander Gold Mines.
PAR Gold has sold 130 million shares in the company for R1.15 per Pan African share, equal to a 5% discount to the firm's May 29 closing price of R1.21/share. The shares represent 5.8% of Pan African's total shares in issue and lowers PAR Gold's stake in the company to 13.7%. Some 130 million shares were in question.
Pan African has economic rights over PAR Gold's shares via an indirect economic stake in the company totalling 49.9%. As a result, it would receive "… the majority of the proceeds from the disposal," it said today.
"The proceeds, net of costs and capital gains taxes, are approximately R126m and will be used for general corporate and liquidity purposes and to fund the expansion of the Elikhulu project's throughput to 1.2 million tonnes per month," Pan African said.
"Following receipt of the proceeds from the disposal, the company has, in conjunction with its existing debt facilities, the necessary resources to meet its operational and immediate growth objectives and fund its ongoing capital requirements," the company said. The disposal would not impact the group's empowerment position due to the conclusion of a BEE restructure as previously announced on 15 December 2017, it said.
South African mining companies are required to have conducted an empowerment transaction such that 26% of its total shares were sold to an empowerment partner, among other duties, in terms of the last Mining Charter regulations, 2010.
Pan African is nearing completion of Elikhulu, a gold retreatment operation which would be extended by 200,000 tonnes to 1.2 million tonnes a month following restructuring at Evander Gold Mines. Throughput from the Evander Tailings Retreatment Project (ETRP) would be combined with Elikhulu, the company said earlier this month.
"In conjunction with the ETRP throughput, these two surface operations, once in full production, are expected to produce more than 70,000 ounces per annum," said Pan African. "Pan African's Barberton and surface tailings operations uniquely positions the group as a relatively low-cost producer with long-life, quality assets and attractive organic growth prospects," it said.
Pan African confirmed on May 2 that it was forced to retrench about 1,700 employees at Evander Mines in Mpumalanga province following the improvement in the value of the rand against the dollar. Efforts would be made to provide new jobs to affected workers, but CEO Cobus Loots said the the firm's viability was under threat by the loss-making mine which posted all-in sustaining costs in February of R673,444/kg – some R148,000/kg less than the current rand gold price.