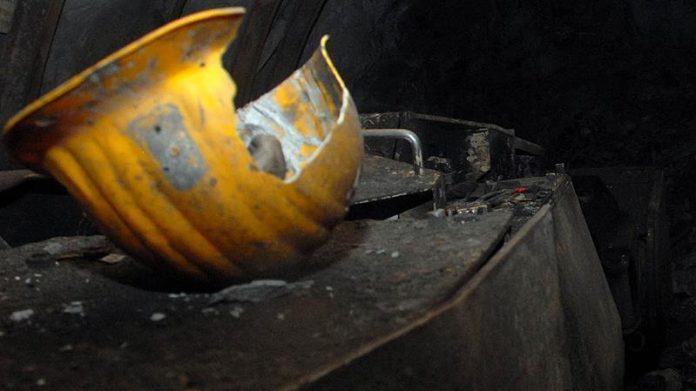 SIBANYE-Stillwater has created a new management position to tackle its recent poor safety record, and said it was not aware of a culture of intimidation in which miners were being forced to work in unsafe mining areas.
In an effort to respond to criticism regarding the deaths of 20 employees at its West Rand gold mines since February – which it described as "unacceptable" – the company said it had started a programme which would encourage miners to withdraw from an area if it seemed to be unsafe. This would become "… an integral part of our workplace culture". It also called on employees to report instances where they were forced to work in unsafe areas.
Neal Froneman, CEO of Sibanye-Stillwater, described recent deaths at the company as "unacceptable". Most of the 20 deaths occurred into two incidents, one of which was related to seismic activity. A preliminary report conducted by the company, found that its systems and controls related to seismic activity had not failed.
Pressure is high on Sibanye-Stillwater, however, especially as the Government can resort to  legal measures set down in the Mine Health and Safety Act (MHSA). Amendments to the act allow, potentially, for prosecution of management in certain instances where a clear line of negligence has been detected and is proved.
Gwede Mantashe, South African mines minister, weighed into the safety debate again on June 18. Whilst addressing media regarding the draft Mining Charter, he mentioned as an aside related to DMR business that: "Mining is not about rocks, it is about people. Once we lose sight of this you have lost the plot. With no human beings, there is no mining.
"We are very worried that of 45 [miners killed in South African mines this year], 20 [miners] are from one company … from Sibanye-Stillwater," he said. He added that his department would be "… guided by the MHSA in terms of taking action", saying that the DMR was "… waiting for that report".
Sibanye-Stillwater said today a report into the seismic activity which claimed seven lives at its Driefonfein mine in May had not yet started.
In addition to the new management position – to be filled by a professor at the University of Witwatersrand Kobus de Jager, who will be Sibanye-Stillwater's corporate head of safety – the company was also funding an independent study with the the Centre for Sustainability in Mining and Industry "… with the aim of developing practical recommendations for enhancing risk management effectiveness at our operations".
A memorial service has been scheduled for today to be followed by a day of safety the firm's mines on June 21. Operations at Ikamva Mine, the location of Sibanye-Stillwater's most recent fatalities in which five miners were killed, would resume "… once all work places … have been audited to ensure there are no substandard conditions," it said.