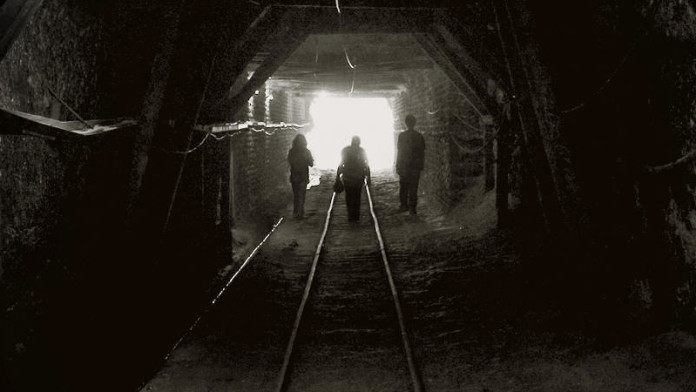 SIBANYE-Stillwater said an employee died at the firm's Driefontein operation on the West Rand continuing the spate of fatalities at the facility this year and deepening the crisis that has drawn criticism from Parliament, government, unions and non-governmental groups.
The gold and platinum miner said the employee had – "… for reasons still to be determined" – entered a scraper path at the Khomanani mine at Driefontein where he was "… caught by the scraper".
The way Sibanye-Stillwater describes the event, on face value, indicates that judgement of the employee may have played a role. It said on June 12 when describing events at Ikamva mine at Kloof, which neighbours Driefontein, that employees had "… entered an abandoned working area" without giving additional explanation. In that event, five employees died.
Sibanye-Stillwater has now lost 21 employees this year alone and has contributed to about half of all mining fatalities this year which are set to continue the increase in mine deaths of the last two years. The South African government has said that it will rely partly on the Mine Health and Safety Act for guidance on tackling the rising spate of mine deaths.
"This is another sad incident and all efforts are being focussed on addressing this perplexing increase in safety incidents," said Sibanye-Stillwater today in an announcement. "As per regulatory convention, an investigation into the incident will be carried out by management, together with the DMR [Department of Mineral Resources] and other stakeholders," it added.
The company is convening its second safety summit with unions on June 29 "… in order to collectively address these incidents". Gwede Mantashe, a former member of the National Union of Mineworkers, and current mines minister, has called on unions to come up with its own solutions to the safety crisis.
Neal Froneman, CEO of Sibanye-Stillwater, described the track-record this year, especially at the West Rand gold mines, as "unacceptable". In response the company has employed a professor at the University of Witwatersrand Kobus de Jager, who will be Sibanye-Stillwater's corporate head of safety.
The company was also funding an independent study with the the Centre for Sustainability in Mining and Industry "… with the aim of developing practical recommendations for enhancing risk management effectiveness at our operations".
It has said that employees were encouraged to withdraw from unsafe mining areas if they deem them to be so. It also responded to union allegations saying that it does not condone  any miner being compelled to work in unsafe areas. An anonymous tip-off service has been provided in order to identify possible instances where miners are forced to operate in unsafe areas.
Beyond the human tragedy that is unfolding at Sibanye-Stillwater, this latest event will ramp up the pressure on the company from an operating and financial perspective as deaths lead to operating interruptions.
Sibanye-Stillwater's gold division performed poorly in the first quarter of this year reporting a 12% quarter-on-quarter decline in production to 291,500 ounces. Coupled with a weaker average rand/dollar exchange rate – 11.96 in the quarter compared to an average of 13.63 in the December quarter – it led to a hefty 62% slide in earnings before interest, tax, depreciation and amortisation for the quarter to R374m for the company's South African gold mining division.