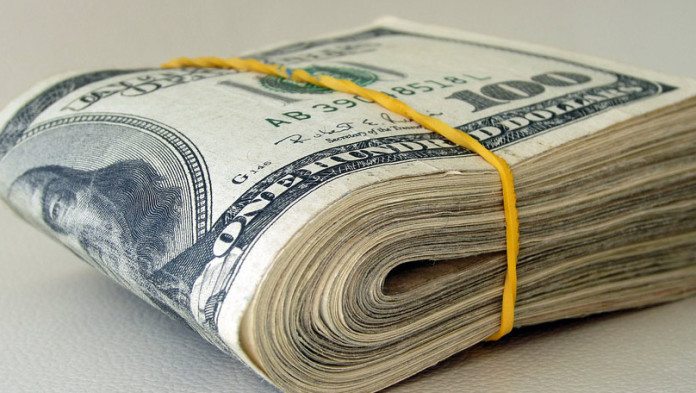 ACACIA Resources all but restored its net cash balance to safer levels following second quarter gold production which totalled 133,778 ounces which means the group is on-track to meet its full year half production guidance of between 435,000 oz to 475,000 oz.
The group's cash balance increased to $120m from $13m in the first quarter taking its net cash to $63m at quarter-end. It was about $50m at the close of the first quarter. "We are pleased to report another strong operating performance in the second quarter," said Peter Geleta, interim CEO of Acacia Resources, in a statement.
Production for the six months ended June 30 was 254,759 oz and has been achieved in difficult circumstances for the group considering it scaled back Bulyanhulu after the mine was prohibited by Tanzanian authorities last year from exporting gold-in-concentrate.
The Tanzanians say the company owes the country billions of dollars in unpaid tax, interest and penalties after allegedly under-reporting the value of its concentrate exports over a period of more than ten years.
Bulyanhulu was subsequently mothballed except for the rereatment of gold from tailings. By way of demonstration, at 133,778 oz, the group's second quarter gold production was a third down on the 208,533 oz produced in the corresponding quarter of the previous financial year.
The export ban also applies to Buzwagi, a mine that is close to its natural end. It is continuing to mine and is stockpiling ore. North Mara, the third Tanzanian mine in the Acacia stable, was permitted to continue exports because it produces gold doré, a beneficiated form of gold compared to gold-in-concentrate.
Geleta said the group continued "… to demonstrate the resilience that we have built within the business". Former Acacia CEO, Brad Gordon and Andrew Wray, the firm's CFO, resigned from the company in December in order to pursue private interests.
The dispute between the company and the Tanzanian authorities is now subject to negotiations involving government officials and Barrick Gold, a 64.9% shareholder in Acacia. Barrick has proposed a 50/50 split between Acacia and the government of Tanzania of the "economic benefits generated by Acacia's operations", as well as a once-off $300m payment representing a gesture of goodwill by Acacia to the government.
If finalised, the negotiated settlement will have to be passed through Acacia's minority shareholders for approval. Acacia is not part of the negotiations with government. Acacia said recently that it had made a contribution of $712m to the Tanzanian economy last year which included the purchase of goods and services from Tanzanians worth $434m.
Citing a report by E&A, the auditor, Acacia said this demonstrated "… the significant contribution that Acacia's three mines – North Mara, Bulyanhulu and Buzwagi – continue to make to Tanzania's economy as well as the country's broader social development".