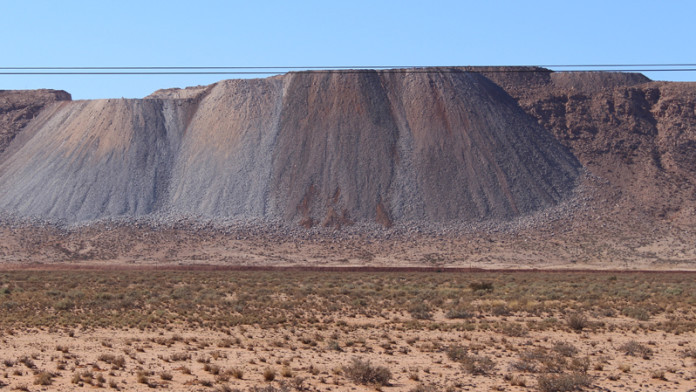 VEDANTA said it was making progress at its Gamsberg zinc project in South Africa's Northern Cape with some 67.2 million tonnes in pre-stripping completed at the property against a target of 68Mt. Some 487,000 tonnes of rock had been mined.
First zinc concentrate production is earmarked for September.
"The team is consistently achieving a mining production rate of four million tonnes to 4.5Mt/month of overall rock mining, and this is expected to continue into the operational phase of the project," said Vedanta in a press statement.
"Plant and infrastructure construction activity peaked in the first quarter of 2018-19, with almost 3,000 personnel employed at the site. Of those employed on site, 1,050 are from the Northern Cape and 550 from the local Khai-Ma municipality," it said.
This is ahead of feeding ore to the front end of the plant to build the required crushed ore stockpile – a process that has just started. "The building up of crushed ore stock in readiness for feeding ore to the mills and downstream flotation and dewatering sections of the plant is scheduled for the end of July," it said.
At this stage, the Gamsberg project will achieved an important milestone of first ore feed to the semi-autogenous and ball mills. "Thereafter, first product from the concentrator plant filter is expected by early September," it said.
The first phase development of Gamsberg could be rapidly followed by a second phase expansion which could double output to around 500,000 tonnes of zinc annually, the firm said in May.