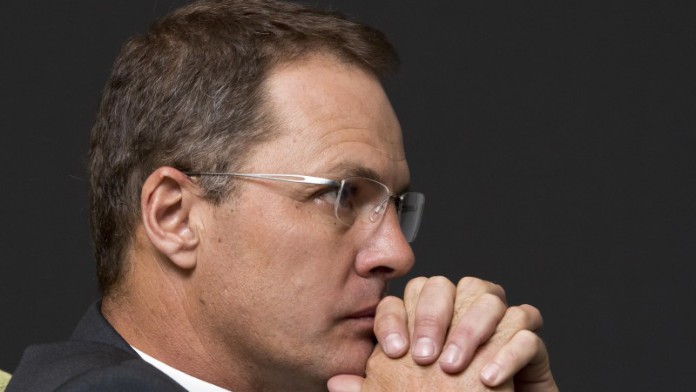 "ANYONE can be a CEO; you can be the CEO of your corner shop if you want to," said Niël Pretorius who actually doesn't sell vegetables or cigarettes, but happens to be the CEO of a surface gold retreatment company – DRDGold. The reference is to criticism he received earlier this year for deciding to sell a stake in the business to Sibanye-Stillwater for R1.3bn.
Leon Esterhuizen, an analyst for Nedbank Securities, observed that the transaction, conducted on the basis of a share ratio, undervalued DRDGold. Within two years, Sibanye-Stillwater also has the option of taking its stake in DRDGold up to 50.1% from the current 38% holding at a 10% discount to the 30-day volume weighted average trading price of DRDGold shares.
"Leon's concern is that we are giving up control," said Pretorius shortly after announcing the closure of the first tranche of the deal. "But I suppose where does your ego take you? This is a very good transaction for our shareholders. It would have been inappropriate to stand in the way of something that has to happen for the long-term benefit in order to keep our positions," he said.
The nub of the transaction is that for its shares in DRDGold, Sibanye-Stillwater will inject its West Rand Retreatment Project (WRTRP) which DRDGold has now renamed Far West Gold Recoveries, owing to their location west of Johannesburg. The surface gold assets of Libanon and Driefontein are also included in the 'partnership', as Sibanye-Stillwater CEO, Neal Froneman likes to describe it.
As manager of the partnership, DRDGold will embark on the development of the assets in two phases. The first phase will include the upgrade of Sibanye-Stillwater's existing Driefontein 2 and 3 plants in order they process tailings from the high grade Driefontein 5 tailings storage facility. This must be completed in 24 months after deal closure and could see capacity doubled to 600,000 tonnes per month. Commissioning of the facility will take a year. Then there's a second phase.
That's the bit that has some concerned.
Johann Steyn, an analyst for Citi, estimated building two phases would cost DRDGold R4bn. Since the company is currently capitalised at R1.58bn, there's an obvious concern as to whether shares would be issued to fund it. But Pretorius said that the capital expenditure figures of this order were probably based on a project ambit Sibanye-Stillwater may have once scoped.
"We can build a plant of half the size which will cost us far less. We can also build the second phase as a standalone operation which would mean we could look at other options. For instance, sharing the project with AngloGold Ashanti which has nearby gold retreatment assets that could reduce the funding burden," he said.
As for the first phase, funding of that will come from cash flow and debt, but no shares will be used. DRDGold will weigh up the availability of capital during the next two years as well as the investment climate.
Pretorius said it made eminent sense. "If we only did phase one, we will cover the initial purchase price several times over, so there's a significant multiplier value here. The first phase will take 12 years to work through and we don't need to do phase two at all."
The other question is whether Pretorius intends to stay in the business, even if Sibanye-Stillwater takes control of the company. He once told Finweek he might return to his professional roots as a lawyer. "I'm not planning on leaving and I know the assets. I'll stay for as long as they have a use for me," he said.